Introducing your 2019 Media Innovation Awards co-chairs
Touché! president Karine Courtemanche and Bob Park, CBO of GE Appliances will lead this year's 12-member jury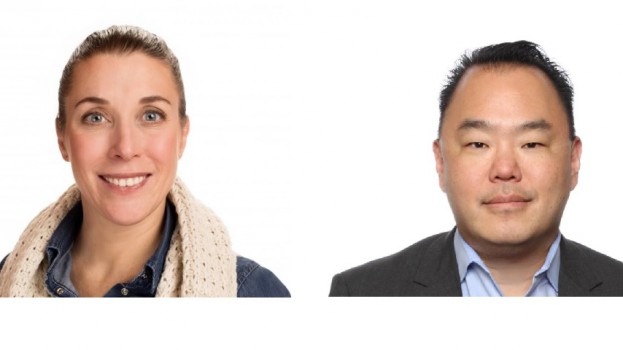 Touché! president Karine Courtemanche and Bob Park, CBO of GE Appliances have been chosen as the co-chairs for this year's Media Innovation Awards.
The pair will head up the 12-member jury to select this year's most innovative media breakthroughs in Canadian marketing; both served as judges on the 2018 panel.
Winners will be decided in a series of online judging sessions to determine a shortlist, followed by a live judging session with the main jury and co-chairs.
At Touché! for more than 16 years, Courtemanche (pictured left) has worked on award-winning campaigns for major clients like Canadian Tire, FGL Sports, Mark's, VIA Rail and Quebec Milk Producers. She's served as president of the agency since 2010 and was awarded strategy's Media Director of the Year (now Media Agency Leader of the Year) in 2013 and 2014, and again in 2018. Her work with Sport Check and Mark's was recognized at Cannes and was most recently named Campaign of the Year at Festival of Media Global and North America.
Chief of brands for GE, Café, Monogram and Haier Appliances in Canada, Park (pictured right) brings more than 15 years of sales and marketing experience in leadership roles with home electronics and computer brands globally. Most recently, he led Monogram, a luxury appliance brand, to distinction in the Canadian market using a digital-first approach, setting a precedent in the industry. Previous to that, Park successfully launched large format commercial displays and personal laser printer technology during his time with Samsung.
Responding to industry shifts, consultation with the MIA's advisory board led to the development of new categories this year, including Best Media Company, Best Use of Real-time Data, Best Data Insight as well as a Public Service stream of categories for non-profits, charities and cause campaigns.
The early bird deadline is May 31 and the regular deadline is June 28. The winners will be announced during the Media Innovation Awards Gala in November.
For more details or to take a look at last year's winners, visit MediaInnovationAwards.strategyonline.ca.