What was missing from the U.S. Upfronts?
Horizon Canada's Cobi Zhang on what the networks said – and didn't say.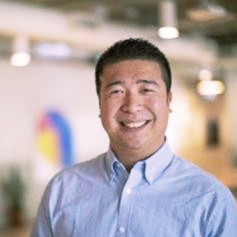 Cobi Zhang is director of investment and activation at Horizon Media Canada. While he and his colleagues recently made the trip to New York to take in the sights, sounds and all the promises of the U.S. Upfronts and getting a potential preview of things to come for Canada, some questions still remain. Like what are networks doing to keep up in the oft-referenced changing video landscape? Do they truly have data strategies? And are any of those shiny new OTTs coming to Canada? With the Canadian Upfronts officially kicking off today, Zhang shares his reflections and takeaways from this year's U.S. event.
Reach, scale, safe scale – whatever terminology the network executives chose to use – this was the principal talking point of upfront week in the U.S. NBC, FOX, Disney, Warner and CBS all touted the massive number of eyeballs advertisers can safely reach using traditional television.
But for all the celebration, there were still a few things missing.
Networks know they need to evolve, but how?
In previous years, networks have taken a much stronger stance on data and brand safety. This year all referenced the changing video landscape, but none discussed their plans to evolve along with it.
Networks touched on their ability to target beyond standard age and gender demographics; however, very little emphasis was placed on the data behind this targeting. The only organization giving us a glimpse into their data strategy was Warner who briefly referenced their Xandr platform (a marketplace for all video including addressable, OTT, digital video and linear which will be added later this year).
What effect (if any) will these new OTTs have on our marketplace?
In the absence of a data story, all networks hopped on the OTT bandwagon and announced their ad-supported streaming services – NBC Universal and Warner's services are so new neither have been named. The biggest news in streaming was Disney's announcement that it would be taking full control of Hulu from Comcast.
It's still unclear if these networks bring their OTT/SVOD services to Canada the way CBS did with All Access, or continue to outsource the
digital streaming rights to Canadian broadcasters, as it has done with Crave. In either case, it will be very interesting to see how this already crowded and extremely competitive space continues to evolve.
What's the next big hit?
Nevertheless, it was obvious the networks are keenly aware of the current media landscape, with networks emphasizing strong women who took the lead introducing new and returning programs. CBS also paid tribute to the recently retired Big Bang Theory with a weepy cast appearance on stage. But with Big Bang silenced, all the networks are looking for the next big hit.
But at a time when finding the next big hit should be crucial, nothing really stood out to me from a programming standpoint. Our Canadian contingent in New York had a lot of "meh" toward the content, although we concluded that Prodigal Son on FOX could be a success. Evil also had a lot of people shifting in their seats and received the most raucous applause at the CBS Upfront. However, Evil is in a very eerie tomeslot following a two-hour comedy block on Thursday nights. It will be exciting to see what the Canadian broadcasters decide to pick up and how some of this programming will play up north.