Scotties makes a mass buy to unveil new mascot
Such a good puppy – Kruger is taking to TV and social to unveil the new mascot.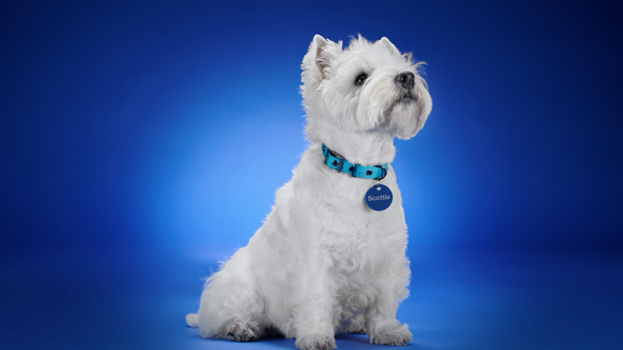 There are few things softer and more comforting than a soft tissue, but a sweet and small puppy is definitely one of them.
This week, CPG giant Kruger Products announced that one of its flagship brands, Scotties, would be getting a facelift. Specifically, it would finally be getting a face. While the brand has long gone without an official mascot, this month it will add an adorable new puppy as the ruffing adorable face of the brand.
The dog, Scottie, is a lily-white West Highland Terrier and, according to the brand, is a metaphor for a tissue that is "always by your side, as soft as it is strong." He was unveiled alongside a slight redesign of the brand's classic blue oval logo. But besides the logo itself, Kruger has engaged in a major media buy in order to familiarize Canada with the new pooch.
The media buy, brokered through Wavemaker, includes national TV advertising as well as digital video (with a 15-second video piece being the main hero), with a focus on Instagram Stories.
Scotties marketing director Oliver Bukvic tells MiC the primary goal of the campaign is to drive ad recall and drive association with the new mascot. With TV, says Bukvic, the goal is mass reach and general awareness, while the social ads will focus more heavily on driving the "soft" and "strong" brand attributes.
Creative on the campaign was executed by John St.