Online ad spend per user has doubled in nine years: study
Programmatic and mobile are driving major increases in ad spend.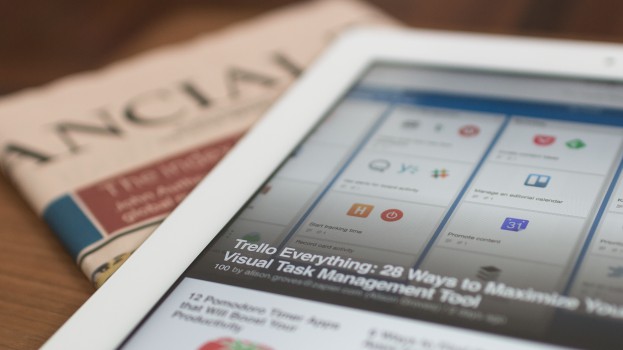 Globally, internet ad spend is almost at 50% of total ad expenditures. According to Warc, projected internet ad spend for the whole globe is projected at US$289.1 billion for the year, a 47.7% share of total ad spend. Compare that to 2011, when online ad spend took up a mere 17.7% of the total.
In North America, it's already past the halfway point, at 56.3%, with this year seeing a 15.2% rise.
Global ad and analytics firm Warc gathered data from its own international partner database. That data showed that with online ad spend, it's not just the amount but also the speed that separates it from all other forms of advertising. Warc's data shows that in the last 10 years, it's growing five times faster than non-internet media. Approximately 76.6% ($228.3 billion) of the current internet advertising market value was generated in the last nine years. During the same timeframe, non-internet media will have fallen by a projected $61.5 billion (15.8%). It is projected to end the year at $326.8 billion in investment. Most of these declines are driven by the rapid fall in print spend.
With print removed, the forecast for non-internet media is actually positive for that time period – 6.4% growth between 2010 and 2019 ($16.2 billion net growth).
Online ad spend is also outpacing online users. Back in 2010, internet advertisers spend an average of $35.43 per internet user – now that's more-than-doubed at $73.91 per user. This amount varies widely by market, from as low as $2.63 in India to $491.50 in the U.S.
Almost all (95%) of this year's growth in online ad spend is driven my mobile. A projected $173.6 billion will be spent on mobile ad dollars, 58.8% of total digital ad spend. Mobile's contribution to online ad growth has fluctuated but has always been high, averaging 62.1% of the growth share since 2010 (back in 2010, it only drove 2.3% of growth). Almost 80% of mobile advertising's value has been driven in the last five years. By 2025, three quarters of internet users are expected to be mobile-only.
Programmatic is also a big driver in digital growth. By the end of this year, programmatic is expected to represent 65.3% of all online display ad spend, excluding social media.