Visa creates custom FIFA content with TSN
Pledging its dedication to female athletes, the financial company has developed vignettes featuring Christine Sinclair to run on digital and linear.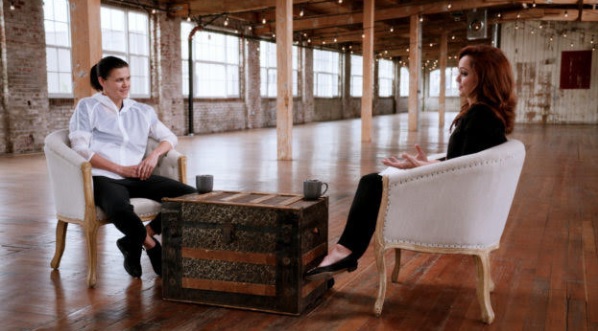 In an effort to align itself with strong female athletes, Visa has inked a deal with TSN to bring exclusive custom content to viewers of FIFA Women's World Cup soccer.
In 60-second spots set to air during the linear broadcast of the tournament, Visa will feature Team Canada captain Christine Sinclair in historical footage from the most noteworthy moments of her 20- plus year career. As well, TSN's Kate Beirness will sit down with the B.C. native for interviews to air during pre-game and halftime shows.
"We believe we have a captive audience that is watching the broadcast and really wanted to take advantage of that opportunity for folks to get to know Christine better," says Heather Nobes, senior director of sponsorship marketing at Visa Canada. The partnership dovetails with Visa's larger association with Sinclair who was recently named a Team Visa athlete.
Shorter-form content will run on social and digital and 30-second promos will throw to the longer-form content on linear, all of it pointing to Visa's greater goal of promoting equal representation for women in sport. "The Women's World Cup really just presents the platform for us to make it known that we're supporting the female athletes that are the best at what they do," says Nobes (pictured right).
The branded content team at TSN worked collaboratively with Visa on the video production, and the brand also worked with official media agency partner StarCom. Visa will also run an interactive "player of the game" element to engage fans through voting for their favourite athlete.
There was a "large activation" around the World Cup in 2015 and it is not just women who are tuning in to watch elite-level female soccer, says Nobes. "The truth is," she says, "through our paid media in the broadcast and with these vignettes, the idea is that we're trying to capture the excitement surrounding the FIFA Women's World Cup. Soccer has such broad appeal. It's one of the most popular sports that Canadians play."