ICYMI: Bob McCown signs off, CBC helps explain gynecology
Plus, new Much doc tackles the HIV stigma, and Littlekenny gives the Letterkenny crew an origin story on Crave.
Veteran sports broadcaster Bob McCown says good-bye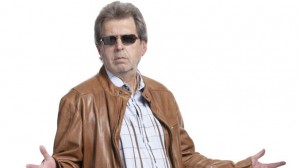 By Bree Rody-Mantha
For the last 30 years, Bob McCown has served as an iconic voice on sports talk radio. Today marks McCown's last broadcast on Prime Time Sports on Rogers Media's Sportsnet 590 The Fan. At McCown's request, the show will go on as usual, with no fanfare or tributes. But despite his low-key exit, McCown has played a key role in the development of Prime Time Sports, having hosted it since its launch in 1989. He's weighed in on every iconic sports moment from the last 30 years, from the Jays' back-to-back World Series titles, Donovan Bailey's gold medal, Sidney Crosby's game-winning goal at the 2010 Winter Olympics and even last week's historic Raptors victory. Details on a new afternoon drive show will be announced in the fall. In the meantime, a rotating roster of guest hosts will be featured throughout the summer.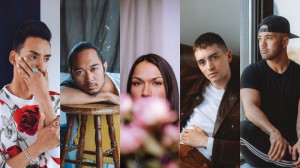 Much ado about HIV
Positive, a new half-hour documentary profiling the lives of five HIV+ millennials is set to air June 22 on MTV. The doc, a roundtable discussion format featuring five people living with HIV, a production of Much Studios and moderated by Michael Rizzi. The documentary follows the success of the 2018 online miniseries Much Pride, digging into topics of identity, community, sex the stigma and misconceptions associated with HIV as part of Pride month efforts from Much. Following its linear premiere, the special will also be available on Crave June 23 and is streaming now on Much's YouTube channel, on MTV.ca, Much.com and SnackableTV.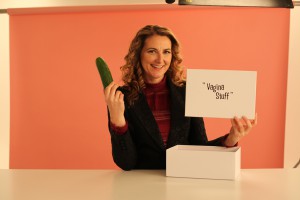 Jensplains gynecology
When Twitter crowned Dr. Jen Gunter (pictured above) its resident OBGYN, there must have been something to the way the obstetrician-gynecologist has been tackling misinformation on every topic from vaccines to beauty regimes. Hot on the heels of Chatelaine naming her one of its Women of the Year, Gunter hosts Jensplaining, the first digital series from Peacock Alley Entertainment, launching Aug. 23 on CBC Gem. Gunter will use the platform to continue her work busting the myths created by "an epidemic of dishonest information about women's health, sex and science," says Carrie Mudd, president of Peacock Alley Entertainment.
A new Crave Original series – a spinoff from the Letterkenny SVOD series – will debut June 28. All six of episodes of the short-form animated series Littlekenny will focus on the students of Letterkenny Central School, providing audiences with the origin story of the characters known as "the hicks." Created, written and directed by Jared Keeso, Littlekenny will feature the voices of Letterkenny characters Nathan Dales, Trevor Wilson, Keeso, as well as Kandyse McClure. A sneak peek of the first two episodes will be made available on the Letterkenny Problems YouTube channel, June 27.