Journalism support fund's panel submits findings to feds
Among the 15 recommendations is a call for government to invest its ad dollars into Canadian media and to alter tax law that gives foreign digital platforms an advantage.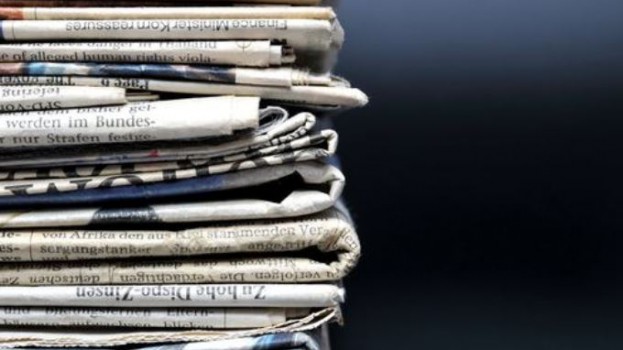 A set of 15 recommendations for implementing the journalism support fund was submitted to the federal government this week, which included calls for the federal government to increase its spending in advertising with Canadian news outlets.
The Journalism and Written Media Independent Panel of Experts representing eight media associations was chosen in May and included Winnipeg Free Press publisher Bob Cox, who serves as chair of the panel and News Media Canada.
Cox tells MiC the panel is urging the government to act swiftly in implementing the $600 million promised by the Trudeau government. "It's a tax measure so we would like them to proceed with it," Cox says. "It was passed at the end of June. It is the law of the land now and we'd like to see it go forward."
Cox acknowledged the generosity of the program but says the industry would rather see the money come in the form of ad revenue, than a government subsidy. "We've always argued we don't want the government to spend new money on journalism," he says. "We want to see a different approach."
The panel is also urging the government to address current tax laws that put foreign-owned digital giants at an advantage by no longer offering a deductible to Canadian advertisers buying ad space with sites like Facebook and Google. "It's always baffled me as to why the government is placing advertising in foreign owned media," says Cox.
The report recommends immediate action, raising the salary cap applicable for the labour tax credit to $85,000, raising the percentage of salary allowable to 35% and increasing the digital subscription tax credit from 15% to 25%.
In addition to that, the panel also recommended allowing all charitable foundations (and not just those that meet the criteria of being a Qualified Canadian Journalism Organization) that support journalism be eligible to provide tax receipts for donors. There were also recommendations for small publications who rely on freelancers and independent contractors to qualify for support, as well as those who serve minority-language communities.
It also recommended the government immediately spend at least 5% of their advertising budget in publications like these and that an additional program be considered to provide financial support to ethnic and Indigenous publications. The panel "tried to push the boundaries as much as possible within the limits of the legislation to benefit small publications," Cox says.
The panel stopped at officially defining what constitutes an "official news outlet" or developing an advisory body to certify publications. Says Cox: "It just seems wrong in a democracy to do that."
Addressing concerns about how selected outlets will use the funds, the panel also recommends that qualifying organizations recognize their obligation to use the benefits "for the intended purpose of investing in news operations by not awarding excessive compensation to executives at the same time as they receive assistance from the program."