Rogers' big magazine sale puts media revenue down for Q2
Excluding the titles it sold to St. Joseph Communications, Rogers says its media revenues would have been flat – driven mainly by the strength of Sportsnet.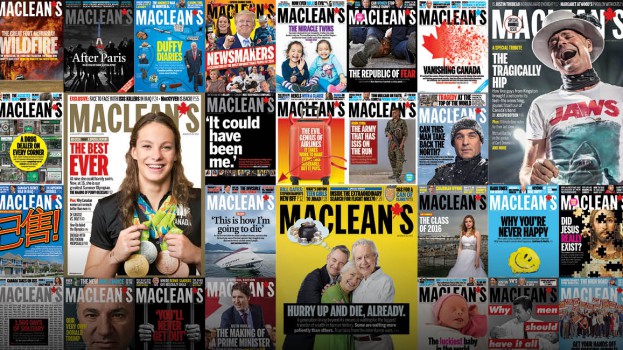 Rogers Communications brought in $3.78 billion for the quarter ended June 30, according to financial results it released today. That's up 1% from the same period in 2018. Adjusted EBITDA was up 9%, to $1.64 billion.
However, that success was driven largely by the telco giant's wireless and internet services, and somewhat by its cable segment. Its media segment, which includes its conventional network City, specialty networks such as Sportsnet and FX, national and local radio stations, the Toronto Blue Jays and, up until earlier this year, an array of consumer magazines, was down by 3%.
That dip, which resulted in $591 million being brought in from the media segment, was primarily the result of that sale. The sale saw seven digital and print titles as well as Rogers' custom content division, sold to Toronto-based St. Joseph Communications for an undisclosed amount, marking Rogers' official exit from the publications business (having previously sold its B2B titles). According to Rogers, when excluding the revenue from the magazines sold, media would have been flat for Q2 – putting the estimated revenue from Rogers' former magazines at $17 million for Q2 2018.
While Rogers doesn't break down its segments more specifically, it did highlight that one of its strongest drivers in the media segment was Sportsnet, which drove higher subscription and advertising revenue for the quarter. Despite a short-lived performance by Canadian teams in the NHL Stanley Cup Finals, the NBA Finals – which had broadcast rights split between Sportsnet and Bell Media's TSN – saw record numbers pulled in for the Toronto Raptors' historic run.
The Jays, however, have been struggling lately; Rogers stated that the team brought in lower overall revenue for the quarter.
Operating expenses for media were also down, decreasing at a slightly higher rate than revenue. The company put $519 million into operating expenses for media, down from $548 billion in Q2 2018 (a decrease of 5%).
Media adjusted EBITDA increased by 20% this quarter, which Rogers says is primarily a result of lower player salaries at the Blue Jays.
Wireless revenue was up 1% to $2.24 billion; cable was also up 1% to $997 million.