Scott Moore makes his next move
Moore will oversee business development and brand opportunities for the Canadian iteration of sports brand Uninterrupted.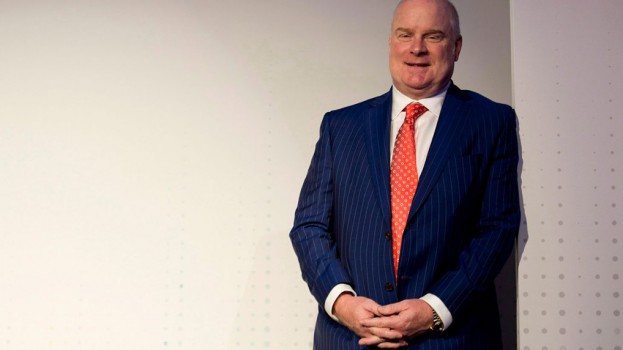 Former Sportsnet president Scott Moore has delivered on his promise to find an exciting new gig after some time off.
Moore, who stepped down from his post in October after eight years at the helm of the Rogers sports media powerhouse, is now the CEO of Uninterrupted Canada.
Uninterrupted bills itself as an "athlete empowerment brand" and was founded by LeBron James and Maverick Carter. Its main focus is production and content creation, as well as distribution. Uninterrupted Canada is the first international iteration of the sports-focused brand, which launched stateside in 2015. It will collaborate with Shopify Studios to develop content that will spotlight athletes and entrepreneurs.
It's already signed a first-look deal with Toronto Raptors star/style star Serge Ibaka, including a fashion project. It's also producing a motivational series from the recently traded Toronto Blue Jays player Marcus Stroman.
For Moore's part, he will lead business operations and development, as well as brand partnerships for the company. He's also pairing with Toronto filmmaker Vinay Virmani on creative operation and content development.
When Moore announced his resignation from Sportsnet, he told MiC he was ideally looking at something he could grow from the ground up, rather than maintaining a legacy brand as he had been at the Rogers-owned sports network. "For me, it's more fun to storm the castle than it is to defend it," he said.  At the time he left Sportsnet, the combined channels had delivered a 5.2 audience share for the year 2017, with an AMA of 193. The flagship Sportsnet channel had a 3.7 share and an AMA of 138,000, making it the highest-rated Canadian specialty network. It also boasted strong numbers digitally and on radio.
While Moore said he was open to looking outside the industry, he still had his eyes on future opportunities in both sports and media, but was looking for something "frankly, a little less corporate."