Rogers Media brings Jack back to Victoria
Along with the Jack-style banter comes a new morning show and program director.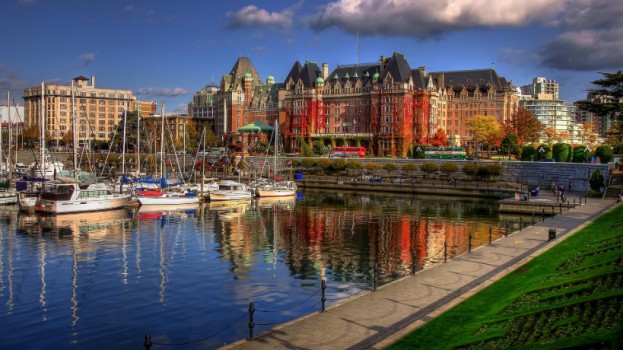 Rogers Media's Jack radio brand draws listeners from Halifax to Vancouver, and now it is stretching further west, as it makes a return to audiences in Victoria, B.C.
Formerly branded as the adult contemporary format Kiss 103.1, bringing Jack back to Vancouver Island was a response to audience appetite, says Paul Kaye, VP of product and talent for Rogers Media. "Audience tastes do ebb and flow and change over time," he says. "The preference for what [Kiss] was offering wasn't as strong as when we started it."
According to Q1 data from CARD, Kiss 103.1 boasted only a 1.7% audience share, a central reach of just under 20,000.
The Jack format, successful in Halifax, London, Smiths Falls, Calgary and Vancouver, is more focused on character and personality than some of the other brands on the dial, says Kaye. "A witty clever, wiseguy kind of persona with a bit of irreverence, bit of sarcasm," he explains. "And it's very inclusive."
With a mix of pop, rock and older sounds, Kaye says the Jack brand is a station built on a targeted variety proposition; the music is broad and varied, but still tailored to each audience. "This really comes down to talking to the local market about their needs," he says.
Later this month, Jack will also launch its new morning show. David Larsen, most recently the co-host of the K96.3 morning show in Kelowna will hit the mic with Heather Backman, already familiar to listeners from the afternoon drive show at 100.3 The Q. Larsen will also serve as program director. Says Kaye: "This is the first adventure for them working together, but they've already sparked up a fun and playful rapport off the air that we're excited to bring on air."
With sister station Ocean 98.5, the package presents a diverse audience for advertisers. The brand has been researching and experimenting with branded content, which includes a more host-integrated ad spot similar to podcasts. "The Jack brand is different, it's unconventional and playful," says Kaye.
The Jack brand boasts modest reach in other markets; in Calgary, 96.9 Jack FM has a 3.7% audience share, with 4.9% among women 25 to 54 and 4.8% among men 25 to 54. In Vancouver, Jack performs slightly better with an overall share of 5.6%, 7.6% for women 25 to 54 and 6.6% for men 25 to 54.
The most popular stations in the market are Bell Media-owned talk radio C-FAX 1070 with an 11.3% audience share, and rock station 100.3 The Q, with a 15.2% share.