Bridging the 'dream gap' (and the sponsor gap) for women's hockey
Some 200 of the world's top female hockey players are embarking on a new mission – and some sponsors are taking notice.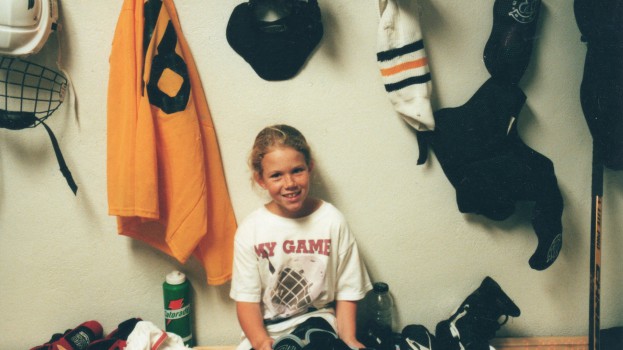 Earlier this year, the Canadian Women's Hockey League folded due to financial issues after 12 years – leaving even fewer viable options for professional female hockey players in a country known primarily as a hockey nation.
Following the shuttering of the league, some 200 female pro hockey players took a stand. Players including Canadian superstars Marie-Philip Poulin and Natalie Spooner, as well as U.S. and European players, declared that they would not play in any league, including the U.S.-based National Women's Hockey League (NHWL) until a league that they considered financially viable and sustainable was established.
So was born the Professional Women's Hockey Players' Association (PWHPA), and the new Dream Gap Tour, a series of tournaments announced by the association yesterday.
The tour kicks off in Toronto over the weekend of Sept. 20 and 21, with four games taking place over two days.
Chelsea Purcell, who heads sponsorship for the PWHPA in Canada, says that although the name is Dream Gap, she says the association thinks of this year less as a "gap year" and as more of a "bridging year," meaning something bigger is coming for these players, she promises.
Purcell says sponsors are already on board, and although those remain confidential for now, she says it's "enough to make this year last." Branding opportunities have included title sponsorships, as well as jersey patches and more experiential activations throughout the tournaments.
While women's hockey may not have the massive media exposure and reach of the well-established NHL, she says there are many reasons why sponsors are getting on board.
"You're working with the top women in the world, and yet they're so accessible, versus what a professional male counterpart would be." For example, she says, players will do autographs after every game and have more one-on-one time with fans.
She says there are also opportunities for brand affinity to get in at a grassroots level. "Everybody is watching and wondering, who's going to step up to support this?" The association commissioned a small social media survey, which saw more than 1,000 responses. Asked if they would feel more positive about a company if they sponsored the sport, more than 80% said yes. Additionally, 76% said they'd be likelier to purchase a product from the brand, and 76% also said sponsoring the PWHPA would positively impact their loyalty to the brand.
"Women's hockey fans are super loyal, and they know that this is such a big time in history for making a change," says Purcell.
Indeed, some major brand sponsors have latched onto sports with lower profiles than the major professional leagues. RBC, for example, has paired with Olympic hopefuls for the last four years as part of its support-focused Training Ground content program.
And the numbers show that Canadians do indeed have an appetite for sports outside of the acronym leagues (NHL, NBA, NFL and MLB). A 2017 MTM survey found that 39% of Canadians follow sports outside of the major leagues and Olympics, including but not limited to college and university sports, women's leagues, high-performance events such as ski-cross and gymnastics and para-athletes. While only 5% of Canadians follow these sports exclusively, most people who follow professional sports are highly likely to be invested in other games.
Fans of more niche leagues and sports are also more likely to take note of sponsors, according to MKTG. Earlier this year, a deep dive into sponsor receptiveness found that fans of leagues outside of the "big five" were comprised of more than 50% "sponsor-receptive" fans, much more than the big-five.
"For brands that are sponsoring lower-profile properties, they're seen as builders," VP of strategy Matthew Klar told MiC in an earlier interview. "In the major league sports where sponsors have become a bit ubiquitous, we see a higher amount of selectives," he said, referring to people who are aware of the sponsors but not necessarily willing to engage.
Future dates for the Dream Gap Tour in the U.S. are yet to be announced.
The ultimate goal, says Purcell, is to prove the popularity of women's hockey in order to form an official partnership with the NHL. "They have the marketing power, they have the structure, they have the reach."
Pictured: Pro player and PWHPA member Alex Rigsby Cavallini in her younger hockey years.