Pierre Marcoux on his new venture and the future of B2B media
The former TC president of media opens up to MiC on how he knew it was time to go his own way – and how to find sustainability.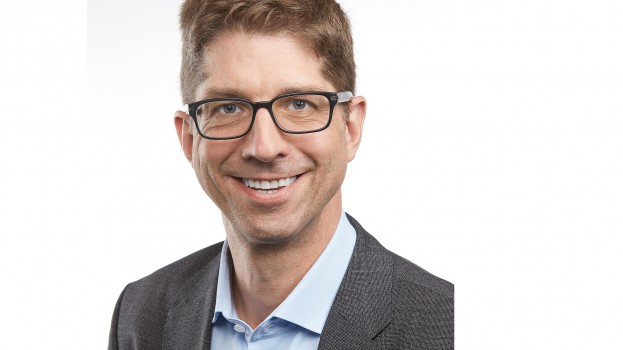 It's safe to say media has been in Pierre Marcoux's blood – and as the landscape changes, there are a few things he's not willing to leave behind.
"This is a great model, a great ecosystem, and there is potential to build it even more."
Marcoux is referring to the model of the various trade publications his new company just acquired from TC Transcontinental. As of Thursday, TC, once a behemoth of trade, consumer and community publications, sold off the vast majority of its trade publications, leaving its media portfolio a shadow of its former self and paving the way for a future more focused on the printing and packaging business. Most of the titles, including Les affaires, Contech and Benefits Canada, are now the property of Contex Group, a newly established media company owned by Marcoux (another handful of titles has been sold to Toronto-based Newcom Media).
Marcoux is closely connected to the titles in TC's portfolios. It's not just that he's been with TC on the media side – starting out in editorial – for more than 15 years. It's not just that he's progressed through the ranks of the various brands from a staff writer to an editor to a developer of business solutions and, eventually, president of media. TC has been part of Marcoux's life since he was young; his father, Rémi Marcoux, acquired Les affaires in 1979, effectively establishing TC Transcontinental.
Now, says Marcoux, his deep ties to the titles have entered a new stage – and the time was right to take the lead in a new way.
"For the past few years, it's been in the back of my mind, this urge to do my own thing and start as an entrepreneur."
TC, he says, had transitioned to focus more on the packaging and printing side of the business, as was evidenced by its acquisition of Coveris Americas last year. With the writing on the wall regarding the direction the company was going in, Marcoux established Contex Group.
As of Thursday, everything has officially moved over from a business perspective, and Marcoux is gearing up for a physical move to a new space over the coming months. Most employees have kept their jobs, although as part of the acquisitions both by Context and Newcom, 20 positions have been eliminated – a situation that has become devastatingly familiar for many in the media industry.
But Marcoux still sees growth and health in the future for Contex – he wouldn't have established the company if he didn't think it was possible, he says.
Since Marcoux came on at TC, the company created 75 annual conferences, as well as five trade shows and "dozens" of in-person training programs. He now sees the events business as "the core of the business… that is supported by our media properties on print and web."
He said he chose the properties that he established Contex with because they had the strongest events portfolio. In particular, he says, some of the titles have affiliated multi-day conferences, a model that he wants to dive even further into. But with Les affaires, Benefits Canada and Avantage, the thread that runs through is support from "very strong editorial products."
With more focus on the events – Les affaires is launching another new conference event in February – he says that can give the editorial products more freedom and support, especially now that the entire staff is dedicated to those specific brands and not splitting priorities to other brands or sectors of the business.
"The more dynamic they are and the more focused they are, the better they can adhere to specific needs across the industry. For me, it becomes not a question of individual products, but of the group's products and how they work together to enhance and reinforce those connections."