Corus ups the spend for a bigger, broader fall campaign
Heavily driven by data, the campaign runs into December with social, digital presence and partnerships with Amazon, Miss Fresh.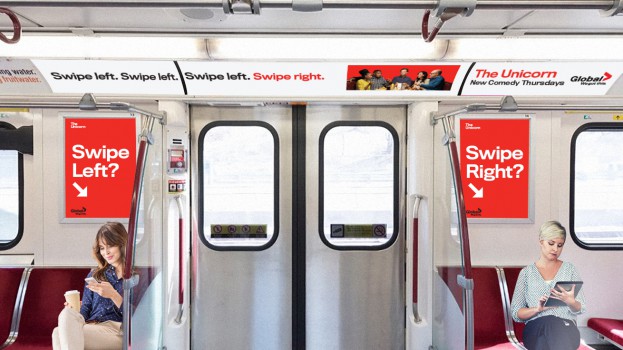 The launch of the fall TV season culminates in a big marketing blitz as broadcasters all vie for attention with a slate of fresh content alongside returning shows, and Corus Entertainment is going with a bigger, broader and more sustained push this time around, investing more than ever in its launch campaign.
Things kicked off in early September and will continue to run through December as the broadcaster tees up a specialty Halloween and Christmas roster along with its annual fall TV programming, especially on its flagship conventional station, Global. "It's not just about launching the shows, but sustaining audiences throughout the season," says Allison Carr, head of network and multiplatform marketing for Corus Entertainment. "Fall is always an incredibly important time for us, it helps us set the tone."
While last year's campaign planning focused largely on Global, high-profile new additions to its specialty lineup like season four of Rick and Morty (set to debut in November and marking the first time Canadian audiences will watch it simultaneously with U.S. viewers) mean longer and more varied media planning now, Carr says.
More data-driven decisions have helped spread the key message that Global is available to "stream anytime." As marketers, Carr says it is imperative to have a presence across platforms and that includes investing more heavily in digital and social. "We all know we have to pay to play in that space," but she adds that building a campaign so focused on data means, "there is more of an art and science to what we're doing."
Increased spend went to digital and social as well as out-of-home on transit shelters and subway interiors. Partnerships with Amazon (linked ads direct viewers to Corus' streamers, which are part of Amazon's Streaming Partner Program) and delivery service Miss Fresh (launch week included special snack deliveries to subscribers) are providing ways to target and remarket to new and returning audience segments, explains Carr. "Everyone thinks of data when they think of the digital space but there is a lot we can do in the out-of-home space as well."
The Miss Fresh partnership marks the first time Corus has partnered with another business to target consumers in a one-to-one fashion.
There is no shortage of choice when it comes to television and standing out against the noise of so many platforms with packaged content is part of the overall strategy for Corus. "Our industry has evolved and I think our marketing strategy has to evolve as well, says Carr. "It's more important than ever for our brands to stand out and be top of mind."