Emmy broadcast draws Canadian viewers: Numeris
Ceremony honouring primetime television found audiences across all markets, while in Quebec, NDP leader Jagmeet Singh's 'Tout le monde en parle' appearance draws viewers.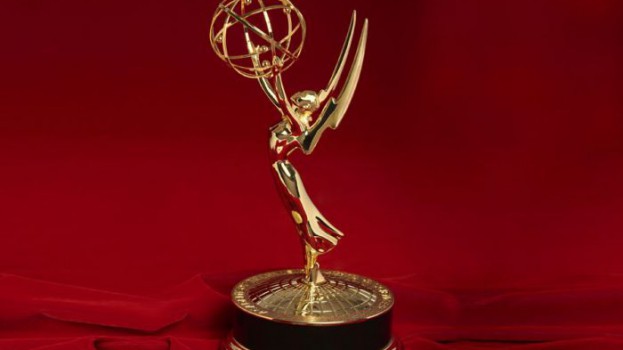 The 71st Primetime Emmy Awards stole the show for the week ending Sept. 22, according to the latest numbers from Numeris.
The ceremony was the most-watched single night broadcast in Canada with an AMA of more than 1.8 million viewers. The Emmys also topped most markets except Edmonton where it landed at #3 and Vancouver/Victoria where NFL late night just slightly squeezed past it.
Reality series like America's Got Talent and Big Brother continue to draw the most Canadian viewers across all markets while Dancing with the Stars broke through in Toronto/Hamilton with an AMA of 293,000 viewers for the premiere of its 28th season.
Viewership in Quebec was high again this week with the top-five shows drawing AMA's of at least 1 million each. With many of the federal party leaders making appearances on Tout le monde en parle ahead of the Oct. 21 election, the talk show entered the charts with an AMA of 1.23 million.
Canada (Anglophone)
1. Emmy Awards on CTV Sunday at 8 p.m.: 1.82 million viewers
2. America's Got Talent on Citytv Wednesday at 8 p.m.: 1.21 million viewers
3. America's Got Talent on Citytv Tuesday at 8 p.m.: 1.188 million viewers
4. Big Brother on Global Sunday at 8 p.m.: 1.182 million viewers
5. Big Brother on Global Thursday at 9 p.m.: 1.16 million viewers
Quebec (Francophone)
1. Alerte Amber on TVA Monday at 9 p.m.: 1.42 million viewers
2. Révolution on TVA Sunday at 7 p.m.: 1.37 million viewers
3. L'échappée on TVA Monday at 8 p.m.: 1.32 million viewers
4. Boomerang on TVA Monday at 7:30 p.m.: 1.25 million viewers
5. Tout le monde en parle on SRC Sunday at 8 p.m.: 1.23 million viewers
Montreal (Anglophone)
1. Emmy Awards on CTV Sunday at 8 p.m.: 87,000 viewers
2. America's Got Talent on Citytv Tuesday at 8 p.m.: 63,000 viewers
3. America's Got Talent on Citytv Wednesday at 8 p.m.: 43,000 viewers
4. Murdoch Mysteries on CBC Monday at 8 p.m.: 41,000 viewers
5. Masterchef on CTV Wednesday at 8 p.m.: 40.000 viewers
Toronto/Hamilton
1. Emmy Awards on CTV Sunday at 8 p.m.: 519,000 viewers
2. America's Got Talent on Citytv Wednesday at 8 p.m.: 358,000 viewers
3. America's Got Talent on Citytv Tuesday at 8 p.m.: 316,000 viewers
4. Dancing with the Stars on Citytv Monday at 8 p.m.: 293,000 viewers
5. Murdoch Mysteries on CBC Monday at 8 p.m.: 281,000 viewers
Edmonton
1. America's Got Talent on Citytv Wednesday at 9 p.m.: 78,000 viewers
2. America's Got Talent on Citytv Tuesday at 9 p.m.: 72,000 viewers
3. Emmy Awards on CTV Sunday at 6 p.m.: 61,000 viewers
4. Big Brother on Global Wednesday at 9 p.m.: 58,000 viewers
5. Big Brother on Global Sunday at 9 p.m.: 57,000 viewers

Calgary
1. Emmy Awards on CTV Sunday at 6 p.m.: 61,000 viewers
2. America's Got Talent on Citytv Wednesday at 9 p.m.: 53,000 viewers
3. America's Got Talent on Citytv Tuesday at 9 p.m.: 50,000 viewers
4. NFL Monday Night Football on TSN Monday at 8:13 p.m.: 45,000 viewers
5. Masterchef on CTV Wednesday at 9 p.m.: 42,000 viewers
Vancouver/Victoria
1. NFL Late Night on CTV Sunday at 1:24 p.m.: 174,000 viewers
2. Emmy Awards on CTV Sunday at 5 p.m.: 173,000 viewers
3. America's Got Talent on Citytv Tuesday at 8 p.m.: 153,000 viewers
4. Big Brother on Global Wednesday at 8 p.m.: 132,000 viewers
5. America's Got Talent on Citytv Wednesday at 8 p.m.: 131,000 viewers