Media Experts asks: Where have all the big hits gone?
Longtime TV systems director Carol Cummings says networks need to compete for the big hits with OTT networks.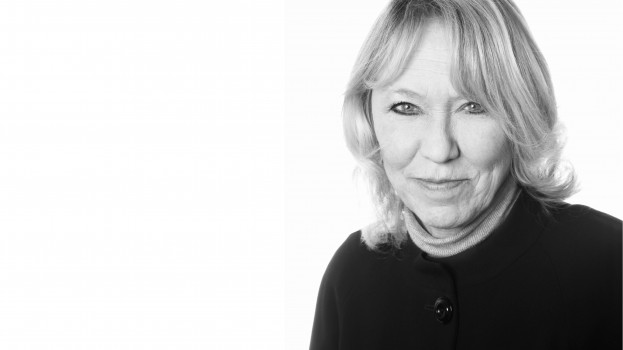 IPG Mediabrands agency Media Experts has issued its annual predictions of Fall TV shows, as well as its 2018 TV Report Card.
The predictions, which have been running since 1998, classify what new incoming shows will be embraced as "hits," what will be "misses" and what will merely survive. The team that compiles the report is made up of eight buyers and planners from Media Experts' TV teams in Montreal and Toronto, led by Carol Cummings, the agency's longtime director of broadcast solutions. The buyers each review new shows and collaborate, comparing trends on ratings, cancellations and consumer and audience statistics to create a guide for advertisers.
Last year's 2018 predictions resulted in a 90% accuracy rate for Media Experts, an improvement over the previous year's 81%.
MiC reached out to Rogers Media, Bell Media and Corus to present Media Experts' evaluations and seek responses; Bell Media (CTV) and Corus Entertainment (Global) declined to offer comment on Media Experts' rulings, while Rogers Media (Citytv) acknowledged receipt and offered a statement, but did not submit it by the deadline provided.
Where the new fall series fall
The good news for networks is that this year, Media Experts only predicted three "miss" shows – Citytv's choir comedy Perfect Harmony, CTV legal drama All Rise and CTV's creepy cop thriller Emergence. In the case of Emergence, Media Experts' team cast doubt on the writers' ability to "drag out the mystery" past the first season, noting that supernatural shows (such as last year's Manifest, which was renewed by U.S. net NBC but failed to break the top-30 Numeris charts in Canada in all but one week) tend to have to work harder to gain audiences and fight against difficult-to-understand or alienating premises. The team also took issue with All Rise's writing and characters, identifying them as flat and over-dramatized. For Perfect Harmony, the team panned the "weak" storyline and noted that between Grey's Anatomy and Battle of the Blades, it faces tough competition in its time slot.
But the set of predictions was still lukewarm in other regards, with some of the "survivor" shows only received tepid endorsements. For example, the new Chuck Lorre comedy, Bob (Hearts) Abishola, which airs on CTV, was called a "survivor at best" due to the titular Bob's characterization coming off more creepy than cutesy (the team noted it "will not be another Lorre hit" in the vein of Big Bang and Two and a Half Men). Global's pickup of a rebooted Kids Say the Darndest Things was praised for being family-friendly, but the team "overwhelmingly [believes] that this show belongs on YouTube – not prime time television."
Praise was slightly warmer for sketch comedy show Tallboyz on CBC, Global's dark drama Prodigal Son and CTV's gritty, intersectional drama Stumptown.
But like last year, there were few all-out "hits" predicted – the only show to get the designation was Citytv's Bluff City Law, which was given both a "hit" and a "survivor" designation – a relatively unique grading from Media Experts, which usually doesn't assign mixed classifications to shows.
Cummings admitted to MiC that it's "not a clear hit," but it is the closest thing to a hit and will definitely survive – a ruling the team credited largely to the artistic merits of the show, including the writing and emotional resonance, as well as actor Jimmy Smits' performance and starpower. "[Smits] is a huge draw to this show. He has had some strong roles in the past with high-profile shows [like] The West Wing, L.A. Law and NYPD Blue."
However, the team also noted that Bluff City Law is in a "cluttered category." Between long-running legal dramas like Law and Order: SVU and Bull (which Bluff City runs against on Mondays at 10 p.m., as well as medial drama The Good Doctor) and new series All Rise, legal dramas aren't the newest or most innovative idea.
But Cummings doesn't think that's a problem – or something viewers think about at all. Plenty of shows of the same genre have existed concurrently – such as last year's deluge of medical dramas (The Good Doctor, The Resident, Grey's Anatomy and New Amsterdam, to name a few), all of which were high-performing shows. "While genre is a consideration, I don't think viewers will tune out because they've had their fill of medical or legal storylines – particularly if there are A-list stars, superb writing and intriguing or timely storylines."
She adds that she's not concerned about the timeslot for Bluff City either.
"With the increase in cable recording abilities, this becomes less of a factor on how a show will perform."
What can networks do to compete?
Cummings also noted that its lone sort-of-hit prediction is running on Citytv, which has not historically been home to top-tier shows for ratings. Most of the top shows from the last two years came from CTV (The Big Bang Theory, Young Sheldon, The Good Doctor, The Conners) and Global (NCIS, New Amsterdam, 911, Bull). The Rogers-owned network is also up against two networks that, for the last two years, have spent big on their fall TV campaigns. Cummings clarified that Media Experts formulates its predictions before media plans are released – but she sees potential in the right titles.

"The City brand is becoming more popular with shows like A Million Little Things, Mom and Black-Ish." She noted that the new acquisition of the Chicago franchise of shows will also add a boost for Citytv.
But linear in general might need that boost. Aside from increases to cord cutting (according to the MTM, 20% of Canadians plan to shed their pay TV subscription) and increased eyes on OTT (eMarketer predicts Netflix will reach nearly 15 million Canadian users by the end of this year), Cummings noted that OTT and subscription services' willingness to spend big on acquiring big hits is paying off artistically.
"Let's face it, the networks all want the next big thing. I think the shift we're seeing here is that the sure-fire hits are being scooped up by the streaming channels like HBO, Netflix and Amazon Prime." She cited last week's Emmy Awards, with now many nominations were from networks versus OTT channels. "Of seven nominations in the comedy genre, only two were network programs. Networks need to step it up in terms of unique programming that will capture audience eyeballs, to stem the loss of ratings."
From Media Experts' 2019 report card:
Top 10 shows of Fall 2018, excluding specials, for English viewers 25 to 54 (Sept. 1 to Dec. 31):
The Big Bang Theory
The Good Doctor
Survivor
The Conners
This is Us
New Amsterdam
Young Sheldon
Grey's Anatomy
Station 19
The Rookie
Top 10 Fall 2018 events, award shows and finales for English viewers 25 to 54 (Sept. 1 to Dec. 31):
Survivor finale, Global (AMA 876,000)
Big Brother finale, Global (AMA 868,000)
Emmy Awards, CTV (AMA 672,700)
Dick Clark's New Years Rockin' Eve, Citytv (AMA 569,400)
America's Got Talent finale, Citytv (AMA 555,300)
Canada's New Years Eve, CBC (AMA 481,900)
American Music Awards, CTV (AMA 375,500)
Emmy Awards Arrivals, CTV (AMA 318,800)
Victoria's Secret Fashion Show, CTV (AMA 244,400)
Santa Claus Parade, CTV (AMA 186,600)