TSN partners with All Elite Wrestling
AEW Dynamite will air weekly on both linear and digital platforms featuring stars like Kenny Omega and Chris Jericho.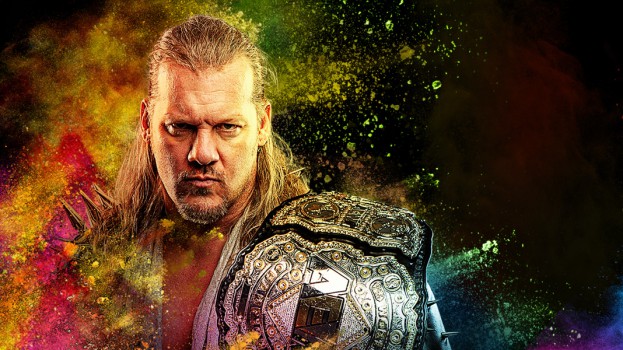 When TSN staffers started buzzing about the forthcoming All Elite Wrestling promotion earlier this year, it came on the heels of the airing of a documentary profiling Canadian wrestler Kenny Omega. It was then Shawn Redmond, VP of Discovery Networks and TSN at Bell Media noticed something interesting. The TSN audience was also abuzz, with many individuals reaching out to the network looking for more wrestling content. "It was amazing how many of our subscribers reached out proactively, asking for more Kenny and more AEW," Redmond tells MiC.
Now, with the official launch of the AEW this week, TSN announced it would deliver live coverage of the two-hour weekly wrestling show, AEW Dynamite on both linear and digital platforms. Omega will co-headline alongside former WWF champion Chris Jericho (pictured above).
 The opportunity to partner at the launch phase of a new sports and entertainment property is unique, Redmond explains, particularly because, "it really does feel like the AEW was fuelled by the passion of the wrestling community." When TSN dropped word earlier this week about its broadcast plans on social media, Redmond says the response was "unbelievable" garnering hundreds of thousands of impressions. "There is an ownership in the AEW movement from the wrestling community," he says.
The Canadian wrestling audience is "bigger and broader than the average person might appreciate," says Redmond, who hopes to bring new viewers to TSN and add value for existing subscribers. He would not provide numbers for the documentary on Omega, but a recent study by Comscore shows that wrestling is popular for online streaming among Canadians. The WWE is the second-most popular league in terms of minutes streamed (Canadians watched 44 million minutes of WWE online last year). Reach was lower for wrestling, reaching only 2% of online Canadians, but the minutes consumed indicate that even if wrestling fandom in Canada is not wide, it is mile-deep.
A month-long schedule has been made public for October, but Redmond hints plans go much further than that. TSN and TSN Direct subscribers can watch AEW Dynamite on TSN.ca and the TSN app as well as the network's five national television feeds. No details on advertising partners and sponsorships were divulged, but Redmond says the success of Omega's documentary leaves the door open to provide more fan engagement. "People do love sports stories," he says. "Storytelling is a huge part of the TSN brand."