ICYMI: Corner Gas Animated reupped, TSN re-signs Bob McKenzie
Plus, Christian streaming platform Castle scraps its paywall and embraces a subscription-free model.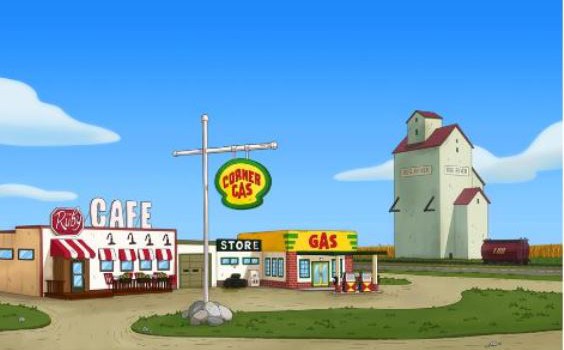 Corner Gas Animated picked up by IMDb, gets green light for season two
CTV has confirmed a third season is underway for Corner Gas Animated. As Canadians anticipate the return of the series, the comedy has also been picked in the U.S. as an IMDb Original. Seasons one and two will be available Oct. 15 alongside its live-action counterpart Corner Gas and the 90-minute feature film, Corner Gas: The Movie. Season three will see the return of the beloved cast including creator Brent Butt, Gabrielle Miller, Eric Peterson and others, for an 11-episode run, set to debut on the Comedy Channel in 2020.
TSN extends its relationship with Bob McKenzie
TSN Hockey Insider Bob McKenzie has signed a five-year contract extension, building on his more than 30 years with the sports network. At the start of next season, McKenzie will continue his analysis on TSN's coverage of the World Juniors, TSN Draft Ranking specials, select Leafs games and on TradeCentre, Free Agent Frenzy and others. A fixture in the hockey media business for over four decades, McKenzie said, "This is home for me," of TSN. "I can't imagine being anywhere else." In 2015, McKenzie was honoured by the Hockey Hall of Fame with the Elmer Ferguson Memorial Award for excellence in hockey journalism.
Christian streamer goes with a free-subscription model
Christian streaming service Castle is making its service free, removing the paywall that previously hid its family-friendly content behind a members-only subscription. The Crossroads Communication-owned streaming platform will roll out reality TV series Relative Race and family show Just Like Mom as part of the offering. The transition is part of Crossroads' missional effort to reach audiences with quality, faith-based content. Melissa McEachern, director of Castle said the free-subscription model breaks down the wall that restricts children and youth from accessing premium, safe content, reached by more than half a million people.