Scotiabank climbs to the top: Media Monitors
Home decor and paint companies enter both the Toronto and Montreal markets, while auto brands significantly decrease spend.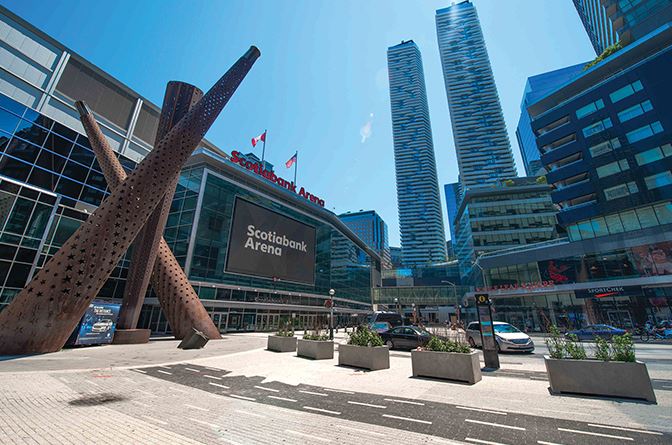 A nearly brand-new top five brands made up the Media Monitors charts in Toronto for the week ending Oct. 6.
Scotiabank made the climb from eighth last week to take the #1 spot with 1,332 ads purchased, while the Nissan Dealer Association entered at #2 and paint company Sico entered at #3. The Ontario Lottery and Gaming Corporation inched up one spot to #4 and Planet Fitness made its entrance at #5.
With 3,888 collective spots, banks, credit unions and other financial services was the top-buying category in Toronto. Cars and trucks, dealer association fell to #2 with a decrease of more than 1,000 spots and lotteries took #3. Rounding out the top-five was the domestic auto factory and government-unions.
Now in its fifth week at the top of the Montreal charts, CTV had 347 play counts, followed by Bell Business up 5 spots to take #2. Home decor company Brault & Martineau climbed 17 spots to sit at #3, while Sunwing and paint company Sico rounded out the top-five.
The top-buying categories in Montreal were television and cable TV with 517 spots, restaurants and nightclubs with 506 and consumer electronics sales and service with 392. Public service and organizational advertising rounded out the top-five with telecom bundled services.