Snap revenue up by 50%
The company expects to break even on an adjusted EBIDTA basis next quarter.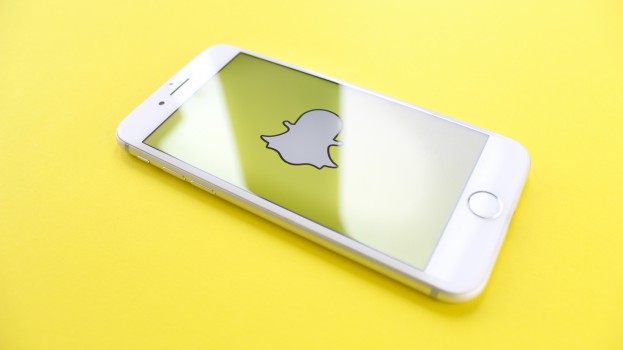 The last several financial releases for Snapchat parent company Snap have been accompanied with news headlines about beating expectations. Snap, which in its first year as a public company saw revenue rise short of expectations as other platforms grew more rapidly, has once again beat out analyst's expectations for revenue and user growth.
The company's Q3 results saw revenue increase by 50% on a year-over-year basis, with CEO and founder Evan Spiegel stating that he expects the company to break even on an adjusted EBIDTA basis next quarter, the closest to profitability the company has reached yet.
Snap pulled in $446.2 million for the quarter, up from $297.7 million in Q3 2018. While adjusted EBIDTA remains in the negative, that margin has become much slimmer: Snap recorded negative $42.4 million in adjusted EBIDTA for the quarter, up from negative $138.4 million.
Snap's most valuable currency, daily active users, sat at 210 million, up by 3.4% quarter-over-quarter and 12.9% year-over-year. This lift was relatively consistent across all of Snap's key markets (North America, Europe and Rest of World), and were also even across iOS and Android platforms.
While one-to-one chatting remains the company's bread and butter, it's continuing to invest in its Discover platform, which posts professionally made content by publishers including Vice and CBC News. Total daily time spent on the platform increased 40% year-over-year, and more than 100 Discover channels reached a monthly audience exceeding 10 million. In Q3, Snap added more than 50 new channels across eight markets. Time spent on premium content internationally increased by more than 55% year-over-year.
Additionally, Snap continues to invest in its ad-supported Snap Games feature. Although it did not reveal engagement levels, the company highlighted a partnership with SYBO Games and the launch of the new multiplayer branded game, Subway Surfers Airtime.
In terms of ads, Snap added its Dynamic Ads, which allow advertisers to create and insert ads in real-time based on product catalogues. Advertisers can also now add swipe actions to their Commercials campaigns, allowing users to take instant actions that include accessing a web page, viewing long-form videos or viewing a branded Lens. It also extended the maximum duration of Snap Ads.