ICYMI: The Current gives Matt Galloway the mic, Raptors break records
Plus, Refinery29 makes editorial moves under the Vice banner.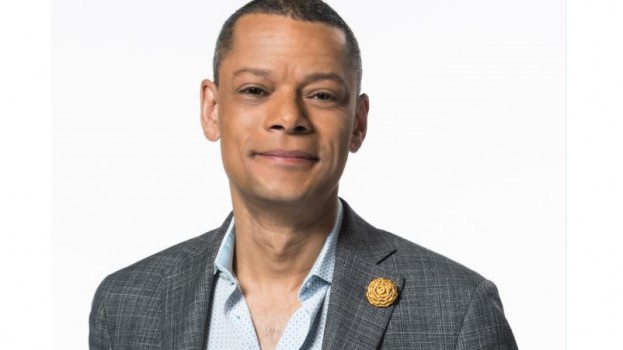 Matt Galloway takes the reigns at The Current 
Matt Galloway (pictured above), a CBC Radio veteran of more than 15 years, has been named the new host of The Current, effective Jan. 6. Anchor of Toronto's Metro Morning since 2010, Galloway has covered several Olympic Games and the 2010 FIFA World Cup as well as coverage of the 2019 Toronto Raptors Championship Parade. Galloway succeeds Anna Maria Tremonti, who left The Current in June after nearly 20 years. Susan Marjetti, executive director of CBC Radio and audio said in a statement audiences across the country are about to discover what Toronto listeners have long known. "Curious and smart, he asks the questions that need asking," she said, adding like Tremonti, "he is a great listener, and that allows him to deepen the conversation." A new host has not yet been named for Metro Morning.
Raptors break records upon return
More than 2.6 million viewers tuned in to Sportsnet One for the 2019-20 NBA season opener, setting a season opening record as the Toronto Raptors took on the New Orleans Pelicans. The game saw an average audience of 774,000 in Canada, a 39% increase from the 554,000 who tuned in to the 2018 home opener where the Raptors faced the Cleveland Cavaliers. The season debut follows Game 6 of the 2019 NBA Finals where an average of 7.7 million viewers caught the action on TSN, CTV and RDS making it Canada's most-watched NBA game ever.
Refinery29 snags former Nylon editor-in-chief
Digital news property Refinery29 has created a new position for Gabrielle Korn who will serve as director of fashion and culture for the brand earlier this month acquired by Vice Media. Korn, whose new role takes effect mid-November is the former editor-in-chief of Nylon, and former Refinery29 beauty editor. Reporting to Refinery29 co-founder and global EIC Christine Barberich, Korn will oversee fashion editorial to expand style and culture coverage.
E-sports expands in Toronto
OverActive Media unveiled its new Call of Duty team, the Toronto Ultra. The e-sports company is the first to own teams in the three biggest franchised leagues, a total of 15 including the Overwatch League's Toronto Defiant. In May the company acquired MediaXP and in July cut a marketing deal with Bell Media and Canon Canada signed on as the official streamer for OverActvive in August.