Survivor takes the week: Numeris
'Hockey Night In Canada' draws viewers in Toronto/Hamilton while 'The Conners' debuts on the charts for the first time this season, in Montreal.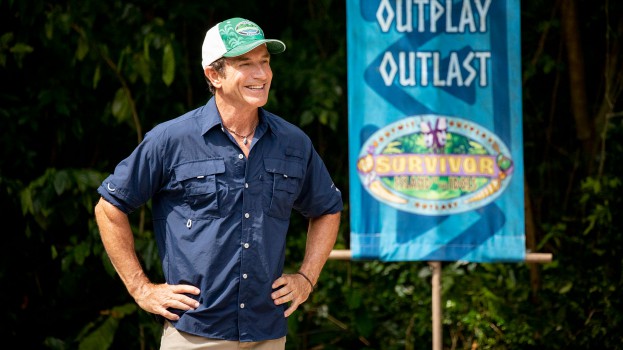 Reality series Survivor was the most-watched single-night broadcast for the week ending Nov. 3, according to Numeris.
The show averaged a 2.13 million viewership followed closely by 9-1-1 with an AMA of 2.12 million and medical drama New Amsterdam took the third spot with an AMA of 1.97 million. Global nearly dominated the national top-five, with Grey's Anatomy being the sole entrant from CTV in the top.
In Montreal, CTV comedy The Conners made the charts this week drawing an AMA of 89,000 viewers and elsewhere in Alerte Amber was the top draw with an AMA of 1.55 million viewers.
Hockey Night In Canada drew viewers in the Toronto/Hamilton market with an AMA of 389,000 and in western markets 9-1-1  was the top-watched show with an AMA of 114,000 in Edmonton and 127,000 in Calgary.
Canada (Anglophone)
1. Survivor on Global Wednesday at 8 p.m.: 2.13 million viewers
2. 9-1-1 on Global Monday at 8 p.m.: 2.12 million viewers
3. New Amsterdam on Global Tuesday at 10 p.m.: 1.97 million viewers
4. Grey's Anatomy on CTV Thursday at 8 p.m.: 1.95 million viewers
5. Bull on Global Monday at 10 p.m.: 1.68 million viewers
Quebec (Francophone)
1. Alerte Amber on TVA Monday at 9 p.m.: 1.55 million viewers
2. L'échappée 2019 on TVA Monday at 8 p.m.: 1.53 million viewers
3. Révolution on TVA Sunday at 7 p.m.: 1.43 million viewers
4. Tout le monde en parle on SRC Sunday at 8 p.m.: 1.25 million viewers
5. L'heure bleue on TVA Tuesday at 8 p.m.: 1.18 million viewers
Montreal (Anglophone)
1. This Is Us on CTV Tuesday at 9 p.m.: 96,000 viewers
1. The Conners on CTV Monday at 8 p.m.: 89,000 viewers
2. Grey's Anatomy on CTV Thursday at 8 p.m.: 84,000 viewers
3. The Rookie on CTV Sunday at 10 p.m.: 77,000 viewers
4. Bob Hearts Abishola on CTV Monday at 8:30 p.m.: 68,000 viewers
Toronto/Hamilton
1. This Is Us on CTV Tuesday at 9 p.m.: 469,000 viewers
2. Survivor on Global Wednesday at 8 p.m.: 420,000 viewers
3. 9-1-1 on Global Monday at 8 p.m.: 403,000 viewers
4. New Amsterdam on Global Tuesday at 10 p.m.: 402,000 viewers
5. Hockey Night In Canada on CBC Saturday at 7:16 p.m.: 389,000 viewers
Edmonton
1. 9-1-1 on Global Monday at 9 p.m.: 114,000 viewers
2. Oilers vs. Penguins on Sportsnet Saturday at 11:09 p.m.: 111,000 viewers
3. New Amsterdam on Global Tuesday at 8 p.m.: 92,000 viewers
4. Survivor on Global Wednesday at 9 p.m.: 85,000 viewers
5. The Rookie on CTV Sunday at 8 p.m.: 76,000 viewers

Calgary
1. 9-1-1 on Global Tuesday at 9 p.m.: 127,000 viewers
2. New Amsterdam on Global Tuesday at 8 p.m.: 96,000 viewers
3. The Rookie on CTV Sunday at 8 p.m.: 86,000 viewers
4. Prodigal Son on Global Monday at 10 p.m.: 80,000 viewers
5. Bull on Global Monday at 8 p.m.: 75,000 viewers
Vancouver/Victoria
1. Survivor on Global Wednesday at 8 p.m.: 224,000 viewers
2. New Amsterdam on Global Tuesday at 10 p.m.: 133,000 viewers
3. The Rookie on CTV Sunday at 10 p.m.: 131,000 viewers
3. Stumptown on CTV Wednesday at 10 p.m.: 131,000 viewers
3. Hawaii Five-O on Global Friday at 8 p.m.: 131,000 viewers