Scott Stewart moves to Postmedia
The agency veteran has accepted his first sell-side role, and will focus on helping to usher Postmedia into a new digital era.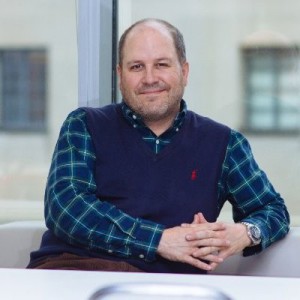 Agency veteran Scott Stewart has crossed over to the other side of the business, and the street.
Stewart, who spent the last four years at Wavemaker (formerly MEC), has joined Postmedia as director of business development.
The move represents a new chapter in Stewart's professional career, as he's long worked on the "buy side" of the media business. And, coincidentally, the Postmedia offices are directly across the street from Wavemaker's Toronto operations.
According to VP of communications Phyllise Gelfand, Stewart will work with Postmedia's team to develop and grow new relationships specifically in support of the company's digital growth strategy.
Digital growth has been a major focus for Postmedia in the last three years; for more than 10 straight quarters, Postmedia has seen its digital revenue grow by double digits. Growing that revenue has been key, as the company says it aims to "extend its legacy runway." It's launched new editorial products such as a cannabis-focused vertical, The Growth Op, and a personal health news and resource site, Healthing.ca. Earlier this fall, it opened a digital content studio in Toronto to focus on video and audio production, both for original editorial and branded content.
However, the same financials that the company has cited as proof of its digital growth also show that it hasn't been able to offset falling print revenues. Like other media companies, Postmedia has not been immune to changing times and has seen a number of its community publications shut down and positions with its major dailies eliminated (including recent buyout offers in Vancouver).
But digital prowess, as well as client business development, is an area Stewart has honed his expertise. In the latter half of his tenure at MEC he became the lead for [m]Platform in Canada, heading up GroupM's former data and digital offering. When MEC merged with Maxus to become Wavemaker, he then served as head of client strategy, where he specialized in helping brands identify new audiences for growth opportunities.
Prior to his GroupM tenure, he served as VP, client business partner at UM, leading the AB-InBev and Boston Pizza accounts. Before that, he led the Walt Disney Canada accounts at Carat.