Secret pairs with PWHPA, Hometown Hockey
The P&G brand will not only serve as a title sponsor of the upcoming Dream Gap Tour showcase, and will also partner with Rogers Hometown Hockey on the final game.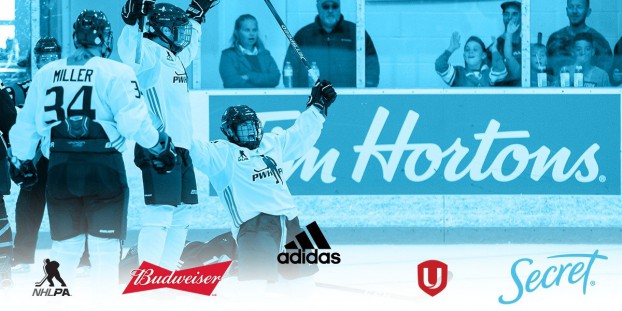 After its first initial run in the fall, the Dream Gap Tour – a hockey showcase by the Professional Women's Hockey Players Association (PWHPA) – will return in January. With its largest event to date taking place in Toronto on Jan. 11 and 12, the event will officially be titled the Secret Women's Hockey Showcase, thanks to its new title sponsor.
Besides serving as the title sponsor of the event, which will have Secret's branding integrated into the Dream Gap Tour's assets for the weekend, the deodorant brand is also sponsoring the final showcase game in partnership with Rogers Hometown Hockey. The touring show has an upcoming stop in Vaughan at the Al Palladini Centre that weekend, resulting in an eventual national broadcast (that date will be announced at a later date).
While there is currently no broadcast deal for the rest of the Jan. 11 and 12 weekend showcase, the event will be live-streamed online. The showcase will feature six teams of 120 athletes including Marie-Philip Poulin, Natalie Spooner, Hilary Knight and Kendall Coyne.
The PWHPA was established earlier this year as a response to the closure of the Canadian Women's Hockey League. The association is not a league, but a protest movement, consisting of more than 130 professional female hockey players who have said they will not play for any current league (including the U.S.-based NWHL) until a financially viable league is created (while NHL players pull in tens of millions, the highest-paid NWHL player makes USD$25,000 per year).
The first showcase of the Dream Gap Tour featured private sector union Unifor as a presenting sponsor, with Budweiser serving as the tour's official beer partner. Since the tour, Budweiser has continued to support the association and took its support national with a TV buy during Hockey Night in Canada, calling on fans and brands to show support. Unifor will return as a sponsor for the upcoming tour, along with the NHLPA and Adidas.