What Twitter has learned from observing the top Canadian brands
From Bell to No Name, #TwitterNext's Jamie Michaels shares what the top players say about the state of media.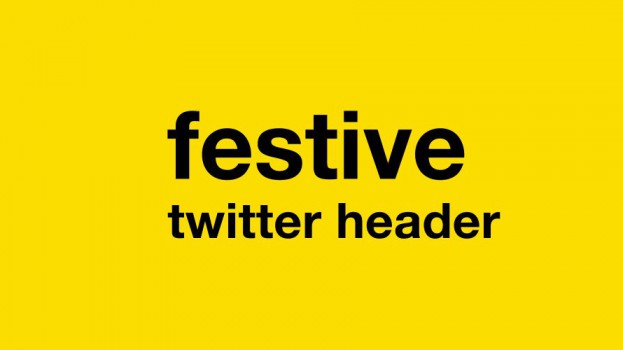 For the first time, Twitter Canada has chosen its top brands of the year through its #TwitterNext team.
The selection highlights brands that have used the platform in unique and effective ways. But Jamie Michaels, who leads the #TwitterNext team in Canada, says choosing the top brands led to a lot of learnings about the state of branding and media in 2019 beyond the platform.
The winners were chosen with a mix of hard metrics and some more "subjective" factors."
One of the most emblematic brands for Michaels was Bell, which was awarded Best Purpose Driven Launch for the #BellLetsTalk campaign. While the mental health awareness campaign has increasingly leveraged Twitter over the years, Michaels pointed out that the most-Retweeted post on the platform in Canada this year was a #BellLetsTalk Tweet.
Another Canadian brand that has become recognizable on an international stage won Best Pre-Launch Tease. In anticipation of its fifth season, CBC series Schitt's Creek gave fans an exclusive look behind-the-scenes on the platform, while also using the cast to tease a sneak-peek video of the upcoming episodes. Michaels says the team behind the show used custom technology to create a "Tweet subscription program." "I think they really paid attention to what the conversations online were about – people were trying to predict what would happen in the show, anticipating plotlines."
It also awarded Budweiser with Best Way to Fuel Fans with its sponsorship of the Professional Women Hockey Players Association earlier this year. It used the platform to Tweet stories of female hockey players affected by the lack of funding, and to create a rallying cry for its sponsorship video. That was part of the brand's broader #LayItOnTheLine campaign, which encouraged hockey fans to apply for its Chief Hockey Officer role.
Michaels says Budweiser should be looked at as a brand that tried to create an impact beyond impressions by generating "those watercooler conversations."
"Yes, [Budweiser] has a lot of views on the videos, but the goal was about generating conversation around a relevant issue. That's why we're not just all about numbers, because sometimes the biggest impact is off the platform," he said.
The watercooler factor is one thing, he says, but there has to be a sense of long-termism to social strategy. "I find the ones that can get a line on both [watercooler conversation and long-term brand-building] are the most successful."
Michaels says there are brands that have also generated watercooler conversation in a negative way – like a "certain bike company," he said – but there are ones that can play the long game by observing trends and being reactive. "Some of the best players in social are constantly listening, brands like Wendy's… You can join in conversations in the right way to drive business results."
Best Use of Creators went to Samsung Canada, which worked in partnership with Director X to create an original new content series exclusive to Twitter. The series paired the music video director with three up-and-coming Canadian directors to create content on Samsung's new phone. Michaels noted that he's seen an industry shift away from a focus on the term "influencers" and more toward "creators," a term he said was chosen deliberately for the category. He noted that Director X (whose following is in the tens of thousands) was able to use his skills in a way that was relevant. "It's about the art and the talent."
Michaels says broader influencer campaigns that are chosen purely on follow count can "feel a little empty" and that broad reach is less relevant now. "At the end of the day, you have paid media where you can target the exact audience you want, so the organic part is shifting to be a bit more of a bonus."
Best New Launch went to Michaels' personal favourite brand, No Name. Although the brand has been around for decades, this year marked its official launch on social. With its Twitter strategy managed entirely in-house, the brand took its aggressively straightforward approach a step further and gained more than 23,000 followers in a short time, generating significant organic conversation.
He says "this was really the year of brand voice… It begs for a lot more conversation about what that brand did. I think a lot of Canadians thought No Name was funny, the way it just named things what they were… what they didn't realize was that No Name had a sense of humour too."
Other winners included CIBC Aventura Visa for Best Only On Twitter Launch for its partnership with Food Network Canada for its original series #Destination Dishes, with travel destinations chosen via Twitter polls. McDonald's Canada won Best Connection to Culture for its capitalization on the Toronto Raptors buzz with its #BeyondTheArch campaign.
Nissan Canada won Best Digital to Physical Activation for its Twitter-exclusive Grey Cup contest, which saw prize packs delivered to winners' homes in real-time using Nissan vehicles, including four Samsung television sets. Finally, Elections Canada won Best Use of Twitter Products, which used the Twitter reminder action to encourage voters to get out on election day, and directed them to its official website to register to vote.