Jean Mongeau on weaning off hockey and the future of broadcasting
The outgoing CRO of CBC/Radio-Canada's media solutions is the first subject of our annual tradition, but despite his impending departure, his passion for a healthy industry is stronger than ever.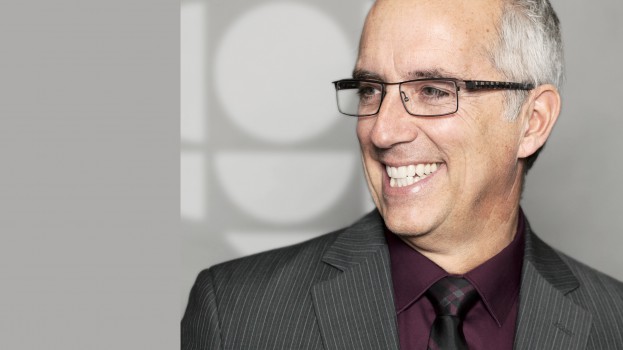 The Industry Wish List is back. MiC is looking at the issues and trends of 2019 with some of the brightest minds in the business, discussing how the industry has changed in the last 365 days, what challenges lie ahead and how brands, media companies and agencies are adjusting.
The New Year typically feels like you're saying "hello" to something new. For Jean Mongeau, it will mean saying "good-bye."
When Mongeau, currently CRO at CBC/Radio-Canada media solutions, returns to the office after the New Year, he will have only a few weeks left in his role, which will be focused in part on transitioning incoming CRO Donald Lizotte (formerly of Quebecor) into the position. As for Mongeau, he and his partner will start an executive coaching and training business, meaning he will bid the media business adieu after several decades. He admits it will be a new feeling to watch television or listen to the radio as simply a media consumer and not a media executive, but he feels his desire to advocate for a healthier media landscape will always remain strong.
Speaking with MiC for its annual Industry Wish List, Mongeau opened up about the biggest changes he saw at the CBC and beyond over the last few years, and what he hopes the industry will keep working toward long after he's left.
This interview has been condensed for clarity and length.
You've been with the CBC for a long time. What are the biggest changes you've observed, especially in the 2010s, for the pubcaster in terms of revenue generation?
The biggest change was an approach to revenue generation in a more holistic way, as opposed to an approach that has traditionally been siloed – distribution business, subscription through telcos and cable operators, and our advertising. We brought all of this together, which is quite a ways back now, to 2009, 2010. For us, that was the biggest change for the organization, to look at our overall revenue holistically and then merge the two organizations [CBC and Radio-Canada] together, which helped us focus on what clients really needed. Clients are having conversations around their business issues, to have sales that are siloed by media line or by type of media, it was a big thing.
It was driven out of necessity, to be fair. It was driven by the departure of hockey. I always say that hockey, for CBC, was like a drug. It was the thing that the monetizing effort was concentrated on. The company was so focused on hockey and Hockey Night in Canada that moving away from it is like weaning yourself off a drug, nicotine or whatever. It was a hard thing to do, but it was now more conducive for us to go to market in a unified way. Those circumstances forced us to address the needs of the market.
At the CBC and in the industry generally, has there been a trend of moving away from just selling media to actually working with clients to create solutions?
The more you work with clients directly, the greater cohesiveness in meeting the clients' needs, but agencies also have to play a role in that, so it's a fine balance. It speaks to our own mission when we united the organization on the monetizing side, we wanted to focus on making sure we shifted away from a 'spots and dots' selling approach to one that was focused on selling solutions. We want to offer products and services to our clients that are relevant and creative, to not come in with something that's baked but to have conversations and then go to back to the drawing board to design something custom-made.
Has that shifted the way you relate to agencies?
It has, to a certain degree. I think that agencies are also evolving. The pressures are getting bigger and bigger, and they've had to adjust as well. We find that agencies are also striving to bring more value. We have to balance this out, but generally, we see this as being a tripartite approach. Agencies will be asked to contribute to any specific effort, so ultimately we end up working cooperatively, but the agency model is, by its sheer transformation, and the carving out of the focuses within the agency world, is forcing us to look at how we manage our overall business. It's asked us to move from commodity to creativity.
In the last few years, other media companies have asked, 'Why does the CBC have digital revenue? Why does this hybrid model exist? How is this fair?' Do you think that was perhaps unearned?
I think what spurred this on was the fact that the media industry in Canada was and is still struggling, so the reflex is to look at who actually competes in the space. Although I understand the roots of these concerns, we're not the remedy. We've been active in generating revenue for a long time before this, and we've played a role, we think, in making digital appealing for the marketplace. Between our viewers and our listeners in radio, we bring to the digital space an offering that really appeals to advertisers that aren't necessarily available through other media organizations.
We will continue to occupy the digital space regardless of the monetizing effort. That's our mandate. What we've worked on lately is raising awareness in the industry on the importance of supporting Canadian media digitally. We know that Google, Facebook, Amazon, get a lot of consumer attention, but there's still a disproportion in terms of time spent. If you look at the Canadian landscape, probably 40% of time spent on digital is on these platforms, but they garner around 70 to 80% of digital ad dollars.
How do you think the way you look at this industry will change when the CBC is no longer 'we' to you, but 'they?' Do you think you'll ever be able to change the way you look at this industry and just be a consumer?
I believe so, but my heart is with this organization. Through my two stints here I've invested 25 years of my life here. You don't do that with any lack of passion about it. What I will continue to do is be an advocate for the evolution of this business. There's no doubt that we are at the epicentre of this transformation. There are formidable years ahead of us in continued change. I'm pretty bullish about what the future holds. The pace of change is astonishing, and we're only looking at the tip of the iceberg.
If you could ask the entire media industry to make one collective New Years resolution for 2020, what would you want that to be?
For broadcast in particular, there are fundamental ways of working together that need to change. If I had one wish, it would be that the players would look at this marketplace and collectively make changes that are going to make the industry easier to transact, give more targeted approaches. Do simple things like provide the ability for clients to provide commercial ratings, rather than based on content or programs. This is ludicrous. It's probably the most shocking thing about the marketplace when you compare us to the U.S. and Europe.
For the greater industry, I think I'll come back to me point, which is: let's think about Canadian media organization and how the relationship between our economy and our country is dependent on our ability to think about investments in a way that is balanced.