Purdys steps in to sponsor new Food Network original
Great Chocolate Showdown will feature four challenges centered around the retailer's signature treats.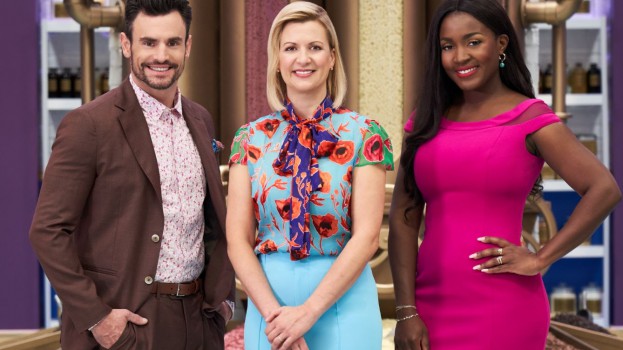 Normally, people vow to perhaps be a little less indulgent when it comes to sugary foods and desserts after the holidays. But a new Canadian original by Corus Entertainment believes sweets and chocolates should be a year-round thing.
Great Chocolate Showdown will debut on Food Network Canada Feb. 4 at 9 p.m. The new serialized dessert competition series will put 10 home bakers to the test in a range of chocolate-based challenges. The series will be judged by online recipe queen-turned TV personality and cookbook author Anna Olson, award-winning cake designer Cynthia Stroud and pastry chef Steven Hodge.
The eight-episode, 60-minute series has found an official sponsor in Purdys Chocolatier. Throughout every episode, the competitors' pantry will be stocked with Purdy's products. In addition, the brand will be featured in four integrated episode challenges, where competitors will be tasked with using specific Purdy's items to make original creations.
Other original new food series coming to Canada this midseason include the CBC's Fridge Wars, featuring a slew of CPG sponsors, including Spongetowels and Old El Paso; Food Network competition series Wall of Chefs, which has an as-yet-to-be-named integrated sponsor; and CottageLife docuseries Restaurants On the Edge, which represents a shift in programming for the brand as it emphasizes being about "more than just cottages."