People Moves: Innocean, MightyHive and more
Agencies and ad networks are staffing up on the account side.
Innocean hires on the media side
Integrated agency Innocean Worldwide Canada has just celebrated its 10-year anniversary, and has also completed a round of hiring to staff up across multiple disciplines, including media operations. It's added four new positions to its data insights and analytics team, with data analyst Jeremy Miller, programmatic manager Brienna Monture, manager of insights and analytics Saahil Sharma and reporting analyst Natasha Sapelnikova. It's also hired assistant media buyer Michelle Sequino, account coordinator, performance digital Denzil Lewis, digital media coordinator Cecilia Ham and media coordinator Zachary Tardieu. On the creative side, it's also made hires in production and account management, including Toronto-based account director Francine Boldovitch, who will help manage events and sponsorships for Kia Canada.
While Innocean has focused most of its efforts on media and creative for Kia and Hyundai, the hires are a reflection of new work in its portfolio in the last quarter. It recently took on tableware brand Goodtimes on a project basis, focusing on digital content and social media support.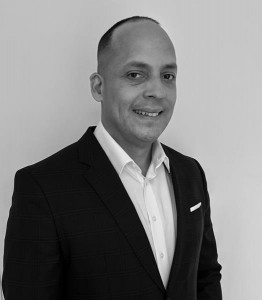 Former Starcom SVP flies to MightyHive
Digital consultancy MightyHive has appointed a new director in its Toronto operations as it beefs up its sales staff in the market. Joaquin Murillo, who will serve as MightyHive's director of account operations, has nearly 20 years experience in social, search, web analytics, programmatic and more. Most recently, he served as SVP of digital performance at Starcom. In addition to overseeing the management and growth of enterprise clients in Toronto, Murillo will also support Quebec clients. He will report to Canadian managing director Tessa Ohlendorf.
Zoom Media adds to accounts and client services teams
Health- and fitness-focused place-based ad network Zoom Media has added two to its team; national account director Stacey Bermingham has joined up in Montreal, while Rhea Viegas will serve as client services and partnership specialist in Toronto. Bermingham has more than 10 years in sales and business development and has spent time on the agency side at Mindshare, Starcom and Spark Foundry. Viegas' client-care background was honed at Telus where she served as an implementation manager for five years.