Jason Furlano on what big tech innovations will affect marketing
From the watershed moment of wearables to an influx of DOOH, the MIQ sales VP weighs in on how brands will have to deal with all that data.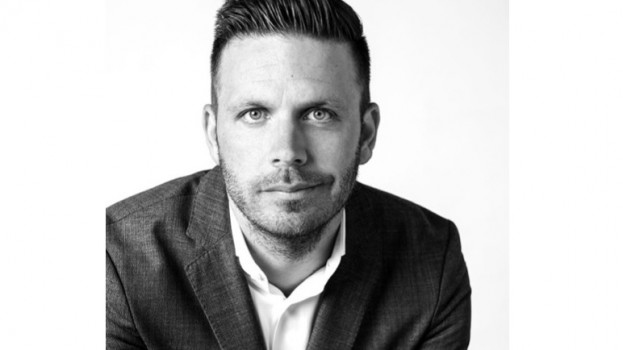 The Industry Wish List is back. MiC is looking at the issues and trends of 2019 with some of the brightest minds in the business, discussing how the industry has changed in the last 365 days, what challenges lie ahead and how brands, media companies and agencies are adjusting.
Data has long been compared to oil because of its value.
But unlike data, people generally know what to do with oil.
Agencies and consultancies have been quick to snap up companies that specialize in helping marketers make more sense of first-party data; and, as the in-housing of digital efforts continues to be a trend, first-party data remains a big issue for brands. But with so much data out there, studies show that many marketers are throwing out more data than they're actually using.
Jason Furlano, VP of sales for MIQ, has always been focused on data, and as MiC caught up with him for our final Wish List entry of the year, he had one message: if you think there was already a lot of data, you've got another thing coming. The year to follow will be one of wearables, e-commerce and mobile, mobile, mobile – which means good news if you're in the insights business.
This interview has been condensed for clarity and length.
What are the various ad and media industry changes in 2019 that saw advertisers and agencies depend more on marketing intelligence? Where have data and insights become way more valuable? 
Data and insights have always been valuable for guiding marketers' approach to paid media. That's nothing new. Yet with the emergence of new technologies and growth of channels where digital advertising is possible – think out-of-home, audio, connected TV and so on – marketers have had another steep learning curve in using data and insights to keep their strategies up-to-date.
For instance, 2019 saw significant growth in digital out-of-home advertising, driving an estimated 40% of all OOH spend. The OOH industry is fragmented between traditional players, new digital providers and data experts. We teamed up with Hivestack and Kinetic Canada to launch an integrated DOOH buying, planning and measurement tool. The move towards a cookie-less environment has also been another big topic this year, which will continue to be a challenge in 2020. It's a big change in approach, but we think it's a good one. The lack of cookies means marketers need to have a more connected approach, using both online and offline data to inform their targeting strategies.
Some matters of digital have become more in-housed in the last few years – how has that affected your business?
We've adapted some of our internal strategies to focus more on client-direct [relationships]. The advent of client-direct community has created [a type of] inherent digital-first marketer that aligns with our business. The role of this digital-focused, in-house marketer has gained tremendous respect with the digital revolution; the revolution is powered by data, and marketers who are the ones who control that data. While this has given marketers a larger voice, it has also increased internal demand for them to lead their business.
What are some advancements in technology – both consumer and business-related – that have upped the demands for people in data, insights and marketing intelligence? What are some of the technological developments in the coming year that you think will affect business?
[Next year] is set to be an exciting year for marketing intelligence, with consumers using newer technologies to shop online, such as wearables and voice applications. While consumers value the choice of where and how to shop, the increased use of these new technologies will generate an influx of disconnected data for marketers to navigate. That's where marketing intelligence comes in. Using various streams of data, data scientists and analysts can connect the data and pull relevant insights needed to execute better targeted media campaigns across all digital platforms.
If you could get the media industry to make one collective resolution for 2020, what would it be?
Better connected data should be at the top of the media industry's list of New Year's resolutions. As we see an ever-accelerating increase of data sources, it's vital that marketers can see the big picture, pulling insights that will drive the best business outcomes. Beyond that, we'd encourage everyone to keep an open mind, embrace change, and keep focused on strategy, rather than just tactics. There's often a lot of value placed on reaching mass audiences and generating clicks, but the most important thing is to look at what's going to have the best impact on your business – that's where data science and insights will provide the most value.