Where do Canadians stand on voice technology?
More than 88% of Canadians use voice technology, but not when it comes to online purchasing.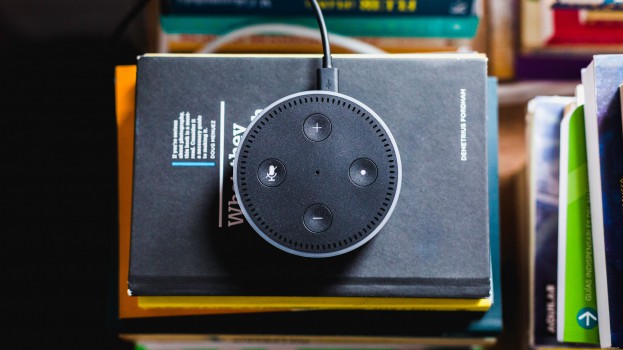 Voice technology has revolutionized the way we interact with digital media, advertising and even one another. As it continues to evolve – genderless voices are in development worldwide – a recent study from Mindshare Canada gauged just how popular voice technology is among Canadians and found 88% of English and French-speaking Canadians use voice at least once in the run of a week.
 Surveying 1,300 Canadians across the country in both English and French the study reported a 42% increase in the use of voice technology in 2019 as compared to 2018.
"The challenge of voice continues to be the value that it creates for the exchange of a perceived intrusion in the home," said Sarah Thompson, CSO of Mindshare Canada. The GroupM agency expected voice technology to be transformative for both brand marketing and shopping but Thompson says, "it hasn't been and it won't be for some time."
The study reported English-speaking Canadians are more likely to use voice technology. Roughly 21% of them use it regularly while just 12% of French-speaking Canadians do. The gap in those numbers is largely attributed to the lack of services and content that are currently available in French.
"For marketers and brands," Thompson said, "be sure to have the ability for people to find your business, search for your product or ask questions by having your foundation of SEO in place but don't expect them to do much shopping."
Voice technology has not yet been adopted as the preferred method by which to purchase a product online. Only 8% of English Canadians and 12% of French Canadians said they use voice tech to purchase a product after having browsed for it elsewhere. Instead, voice tech is most popular for finding information on a product or finding a local business.
However, English Canadians are more prone to ask Siri (35%) while French Canadians ask Google (35%). Amazon's Alexa made gains in 2019 but still falls short of the others when it comes to adoption as just 19% of English speakers and 12% of French speakers use it. Facebook portal was by far the least used voice technology at 3% of all Canadians.
When asked what advantages voice technology gives them, English and French-speaking Canadians agreed on the top three reasons: convenience, user simplicity and the fact that it was faster than typing.
More than 51% of English Canadians said they use voice technology to play music while the most popular thing 40% of French Canadians do with it is "ask fun questions." Other ways both groups utilize voice technology included listening to the radio, finding recipes, looking up song playing on the radio and playing Netflix.