Blog: Dear creatives, let's re-think your relationship with media
Cossette Media's CSO Wes Wolch on why media needs to be brought off the back-burner in 2020.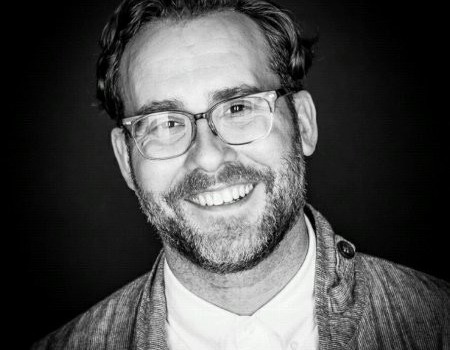 By Wes Wolch
For decades, the ad industry has placed media buying on the back burner. Creative agencies were happy to lean on their work to drive business results – relegating media to the distribution of creative outputs.
And, while this archaic system may have worked when we only had four to five viable mediums, the back-half of the 2010′s have demonstrated that data-driven insights and media context have become table stakes when developing effective integrated marketing campaigns.
Now, as we push into 2020, it's hard to say where media will go.
While there is a fair amount of uncertainty in the space, it's important to recognize a new reality: that the fragmentation of platforms, the advancement of martech (both the tech and data aspects) and the evolution of inputs and outputs has provided us a distinct opportunity to redefine the relationship between media and creatives.
At Cossette Media, we've brought this philosophy to the work that we do on Telus through Greenhouse, our integrated agency we've built in collaboration with The&Partnership and Cossette – allowing us to prioritize integration from the onset, and deliver terrific results. This resulted in Telus taking home a Gold in Public Service, Best in Branded Content and Best in Audio at the MIAs.
On average, media controls 80% of brands' marketing budgets. Because of their spending power and relationships, they generally have a first look at new innovation and beta tests on upcoming platforms. Meaning, their contextual understanding of the landscape is a valuable tool in the strategic planning of a campaign — ultimately fostering omnichannel integration, ensuring the creative work makes a real impact, and allowing for a deeper understanding of the metrics that matter most.
However, before any of this can happen, the relationship between creatives and media must be reframed to that of a strategic partner.
As we see more and more changes in the public's consumption of media, it's imperative to have a seat at the table as early as the creative and strategic directors — helping to clarify who the audiences actually are and how to tailor every point of contact in a meaningful, authentic way. Furthermore, engaging early and often allows for a co-creation of the consumer journey — defining the role of our communications and clarifying what should be relayed through the available mediums.
As time rolls on, we continue to see a remarkable growth in the data and tech space. Whether it's through updated platform iterations, or net-new mediums in the marketplace, media's strategic thinking (and inherent understanding) can help guide the creative. Especially important as brands look for more accountability from their agencies on performance, and expect their partners to leverage the nuances of all communications tools.
So, creatives, we in media urge you: bring your media partners in early. We promise, it will allow you to make a greater impact with your work.
Wes Wolch is chief strategy officer at Cossette Media.