Golden Globes audience holds steady in Canada
Canadians were more likely to tune into awards and big events over the last year.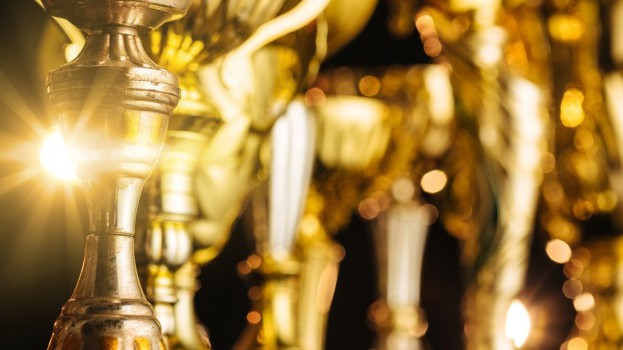 The same narrative continues on with this year's Golden Globes broadcast south of the border. On Sunday night, the awards ceremony reportedly brought in 18.3 million total viewers, representing a 15% year-over-year drop and an eight-year low for the show.
But in Canada, CTV's broadcast of the Globes didn't see the same drop.
Overnight audience data from Numeris, provided to MiC by Bell Media, show that the Golden Globes brought in an average minute audience of 2.8 million viewers, the exact same as last year's overnights. Seven-day results showed last year's ceremony came to 2.91 million, ultimately being beat out by The Big Bang Theory in weekly ratings, but winning the night against contenders like The Simpsons, Heartland and NCIS: Los Angeles.
Last year's broadcast had dipped from the year before, but not by much – audiences fell by 6%, a similar drop to that in the U.S. While last year had the presence of several Canadian nominees, as well as co-host Sandra Oh, giving Canadian fans something to cheer for, this year's audience loyalty came even without a big boost from homegrown superstars – there were no major nominations for Canadian performers or filmmakers.
Nevertheless, the Globes' resiliency on this side of the border shows that perhaps the tides are turning when it comes to ratings of award shows and other big events – at least in Canada. Last year's Oscars ceremony (also on CTV) was up nearly 10%. Additionally, the most recent CFL Grey Cup saw a major lift in AMA (19%) as two dark-horse teams faced off; this is compared to the Super Bowl, which had hit a 10-year low in the U.S.
Bell Media did not provide reach numbers upon request.
The Globes saw its last peak in 2016, when the broadcast hit an average of 3.35 million viewers across the seven-day tally (overnights indicated 3.2 million viewers). Those results represented a 3% jump from the previous year and saw the ceremony return to a high it last hit in 2013.
Sponsors of this year's broadcast included Icelandic Glacial water (replacing previous sponsor Fiji a year after one of its brand ambassadors went viral), while Moët & Chandon was the official champagne sponsor of the event.