ICYMI: VMC Media goes big in Texas; Hasbro, eOne deal closes
Plus, Anna Maria Tremonti returns to the mic and City Parent mag finds a new home with Media Classified.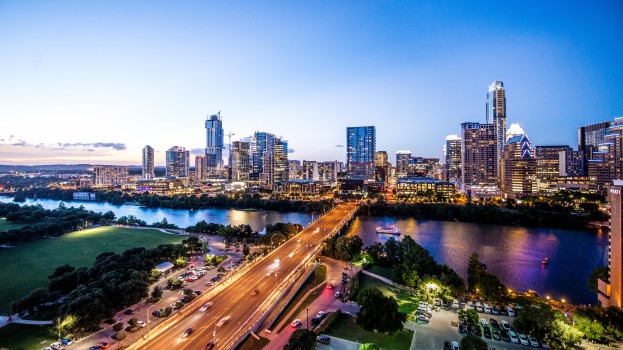 VMC Media signs on as AOR for Travel Texas 
VMC Media has been chosen to conduct planning and buying for Travel Texas, to work in conjunction with the Austin-based Proof Advertising. The goal, to expand media presence in Canada and attract visitors to the Lone Star State, fits with VMC's travel and hospitality experience. VMC, founded in 1996, is one of Canada's largest indie media agencies with offices in Toronto, Montreal and Vancouver and clients including Sunwing, Hawaii Tourism Authority Canada and SellOffVacations.com among others.
Hasbro closes the deal with Entertainment One
Entertainment One has officially been acquired by U.S. toy maker Hasbro in a merger totalling $3.8 billion. The Toronto-based eOne is known for its popular family brands like Peppa Pig, PJ Masks and Ricky Zoom. A number of eOne execs will transition across to Hasbro, including Olivier Dumont (president, family and brands), Steve Bertram (president, film and television) and Chris Taylor (global president, music) who will join Rhode Island-based Hasbro. As of Dec. 30, the transaction is said to be valued at around $4.93 billion (US$3.8 billion).
Anna Maria Tremonti returns to the mic with More
A new CBC podcast, More With Anna Maria Tremonti marks the veteran radio journalist's return to the mic Jan. 28. Tremonti, the former host of The Current on CBC Radio for nearly two decades left that post in June of 2019 to pursue different forms of audio storytelling. With guests including musician and writer Vivek Shraya, actress Catherine O'Hara, environmentalist David Suzuki and journalist Malcom Gladwell among others, Tremonti's goal with the new podcast is to provide listeners with more long-form conversations, more of her own life and more social media presence.
City Parent magazine gets new home under Media Classified
Media Classified has acquired City Parent, the Toronto-based monthly parenting and lifestyle magazine from Metroland Media, a division of Torstar. The 25-year-old publication is the first of its kind for Media Classified a print and digital publisher with a portfolio of verticals covering rentals, training, used cars and healthcare. ""The magazine will continue to deliver informative content that will help foster better choices for families by providing them with more options that will improve their decision making," Media Classified president and CEO Leo Racioppo said.