Marketers eye 2020 investments: Is brand-building back?
A new Warc report shows that marketers admit they may have over-invested on performance media, but ad spend predictions show a disconnect.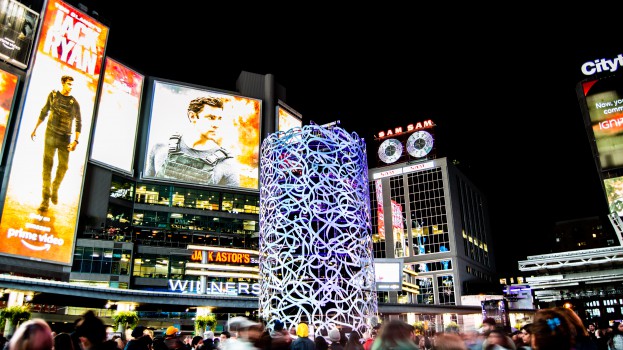 How are brands looking at their investments as they barrel into the new year? A new Warc report shows that some may be renewing their focus on brand-building investments.
The annual survey saw 800 global professionals from both the client and agency side weigh in on their marketing strategies for the year ahead.
In total, 70% of respondents agreed that they and their colleagues have over-invested in performance marketing. What's more, 40% predict that this year they will see an increase in brand-building investments, versus 32% who predict higher performance budgets. The most cited reason for waning on performance marketing was an over-reliance on digital attribution modelling.
The most agreed-upon split for brand-building versus performance marketing is 60/40, although most of the respondents say they are not hitting that target.
But the survey also shows that there may be some disconnect between what marketers are saying and what they're actually doing. Despite the majority of respondents saying they've over-invested in performance channels, Warc's ad spend data still shows an increase in spend going toward performance-oriented channels such as search and online display, while TV and OOH are looking less optimistic.
For example, 55% plan to increase online display spending (including social) and 56% plan to increase search spend. Meanwhile, only 12% of respondents say they'll increase TV investments, while 29% say they will decrease and 17% say they don't advertise on this medium at all (the remaining 42% say their TV investments will stay the same). OOH is still a net positive (predicted to grow by 5%), but only 22% say they will increase their OOH budgets; 17% say they'll decrease and 16% aren't on the medium (45% plan to hold steady).
Within the online ad spend world, only a few platforms have a net-negative; Twitter and Snapchat's ad spend are predicted to go down by 2% and 6% respectively. When it comes to Facebook, 20% of marketers say they plan to decrease their investments, but the amount of marketers who plan to increase (34%) or hold their spend steady (39%) still gives the platform a net positive (up 14%).
Overall, Warc expects global advertising expenditures to rise to $655 billion in the coming year, up 6%. The biggest categories driving growth are financial services (up 11.8%), telecoms and utilities (up 8.5%) and automotive (up 6.8%).