Broadsign partnership gives programmatic a human touch
The Montreal company's supply-side platform will be integrated into TPS Exchange's platform, which leverages human relationships in an automated world.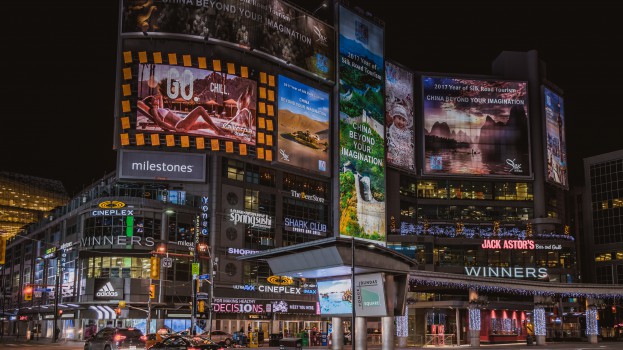 Montreal-based digital OOH marketing platform Broadsign has struck up a partnership the company says will put a new twist on programmatic buying.
As of today, the Broadsign Reach supply-side platform, which connects advertisers to digital OOH inventory across Canada, has been integrated into the demand-side platform for TPS Exchange.
Matthew Mercuri, product owner at Broadsign, explains to MiC that TPS Exchange still works with automated buying using partnerships with audience recognition software providers, advertisers' data feeds and triggers like time of day and weather. But he says there's still a greater amount of human-to-human work involved in TPS Exchange's operations, which differentiates its value proposition.
"They essentially function more like a media buying or media agency group," he says. "The programmatic methodology is more precise, but programmatic has a tendency to be not very personal because it's done by machines. That piece of the relationship is often left to the side. [TPS] are active in the market, going out to the publishers, reaching out to them. There's going to be an actual relationship with the publishers."
He says this can be especially handy in scenarios such as a programmatic guarantee campaign – with humans involved, there are more ways to actually negotiate prices.
Mercuri is among the many who believe programmatic is driving the steady strength of OOH buying. "Everyone talks about optimization," he says. "But there's also a great, strong combination in a campaign-driven, relationship piece. This is a nice balance between the traditional way and the new way." An estimated 15% of Canadian OOH spend is digital.