Fujifilm, Raptors develop sponsorship deal
The deal is part of a broader campaign to get people printing more of the photos they take.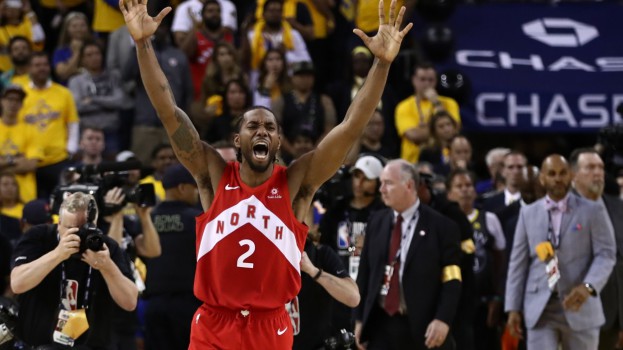 Camera company Fujifilm Canada has become the exclusive photofinishing and camera partner of the Toronto Raptors, during the team's 25th anniversary season and following, of course, the team's historic championship victory in 2019.
The sponsorship is part of Fujifilm's greater "Print Life" campaign, which places an emphasis on printing digital photos. According to Fujifilm, more than 1.7 trillion photos will be taken worldwide in 2020 – yet consumers will print very few of those digital photos. As such, the brand plans to have a major courtside component for the activation.
Fans will be given an opportunity to print souvenir photos at the games on select nights, while also entering the photos to win prizes.
The brand will activate during the team's special "'95 Rewind" game nights at Scotiabank Arena. The games will feature the branded Fujifilm Canada Memory Station, allowing anyone to print a free photo souvenir to commemorate their game night. Throughout the season, both during games and online, the team and the brand will roll out co-branded contests to encourage people to take and print even more photos and submit them for fan prizes.
This isn't the first time Fujifilm has used media to take a hit at smartphones. This past spring, Fujifilm mounted one of its lenses atop a billboard on Toronto's Gardiner Expressway, giving drivers a crisp and clear glimpse of what they couldn't see up ahead. The images were coupled with traffic data, along with a message that the cameras were doing something a smartphone couldn't do.
Fujifilm worked directly with MLSE on the deal.