Kinetic links brands to Canadian Olympians and fans in Japan
The OOH specializing agency has partnered with Japan's Live Board in order to add the Olympic venue inventory to its Canadian DSP.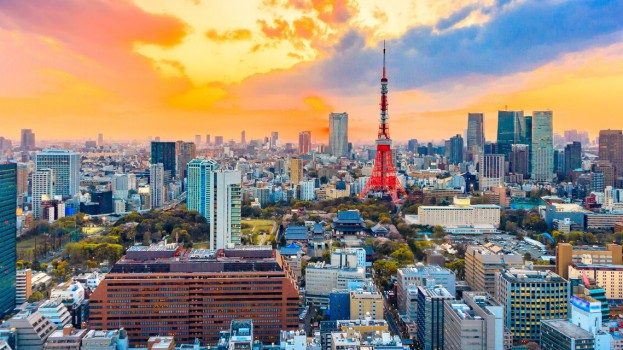 With the 2020 Summer Olympics less than six months away, there are plenty of opportunities for sponsorship and creative advertising initiatives around the Games. However, with the event almost always hosted outside Canada, the most common media buying opportunity for Canadian advertisers is in broadcast.
But now, one Canadian agency is working with an OOH company in order to broker buys at Japan's Olympic venues from within Canada.
Kinetic, an OOH specializing agency that launched in Canada last year, has secured a partnership with Japan-based Live Board (a joint venture between Dentsu and NTT Docomo, which operates a programmatic OOH ad exchange in the bustling Japanese market). The partnership gives Kinetic a direct link and access to all of the digital inventory in Tokyo on Live Board's network through its demand-side platform during the Games.
That means that Canadian advertisers looking to reach audiences of Canadian athletes and fans attending the Games can purchase ads through a Canadian agency and DSP.
"This is for any Canadian company that wants to get their message out, supporting fans supporting athletes,"  explains Kevin McDonald, CEO of Kinetic Canada. "We have the ability to geo-fence the Olympic venues, including the Olympic Park, and follow the macro movements of the individuals and serve them programmatically."
Canadian athletes and fans observed at certain venues will be targeted and have ads served in real-time as part of their journey, although McDonald says all the data that is collected is anonymized and privacy compliant.
Kinetic launched its custom DSP last year through a partnership with OOH company Hivestack, also incorporating swaths of mobile data from analytics firm MiQ. The partnership allows Kinetic and its clients to buy digital and static inventory in real time, with marketing intelligence used to inform media buys and measure effectiveness.
Although Canadians will represent a small number of people on the ground at the Olympics (so far, there are 176 competitors confirmed across 19 sports, and teams usually travel with around 200 support staff, with additional Canadian fans and media in attendance), McDonald says it also represents a huge opportunity for brands with a more global presence. "There are clients like [financial brands] that are Canadian companies, but they're not just in Canada."
McDonald says there is already interest from three different Olympic partners, although due to confidentiality reasons he could not reveal which partners. Buying options are already active, but McDonald says the bigger, more obvious opportunity is around the game.