ICYMI: Arkells want you to read more local news, Google expands in Canada
Plus, Facebook shuts down mobile Audience Network and TCL pulls the plug on BlackBerry.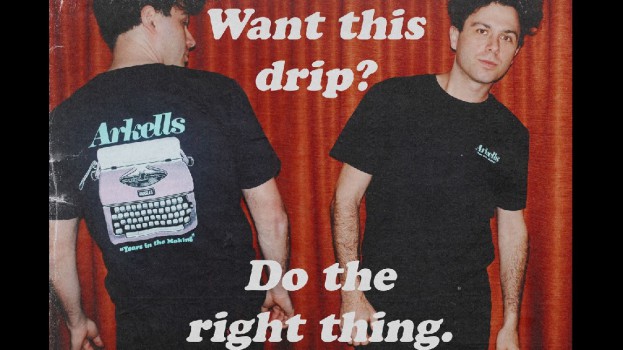 Arkells put an iron in the media fire
Hamilton's favourite band pulled no punches when they got into the fight to keep local media alive this week. The band announced via Twitter that it would give away free t-shirts to anyone who signed up for a year-long subscription to support local journalism and provided proof to the band. Arkells wrote in a Tweet that they "want you to stop running from the paywall." The T-shirt features an old school typewriter with the phrase "Years in the Making" designed by guitarist Mike DeAngelis. In a statement on their site, the band said the idea is part of their New Years resolution "to invest in things that truly matter."
Google expands in Canada, launches digital training programs
Google announced this week its plans to construct three new Canadian offices in Toronto, Montreal and Waterloo, support NPower Canada through a $2.5 million grant and launch a three-month program titled, Google for Startups Accelerator Canada. The program will run out of Google's current Waterloo offices. "Canada's digital economy is now bigger than its forestry, mining and gas industries, and the transition reflects incredible momentum for Canadian businesses leveraging data and online technologies," said Ruth Porat, SVP and CFO at Google.
Facebook puts an end to Audience Network's mobile web arm
This week Facebook confirmed plans to end the mobile web branch of its Audience Network, effective April 11. The Audience Network was launched in 2014, designed to give advertisers a way to connect campaigns to third-party apps and in 2016 the company expanded to include mobile sites. On its website Facebook said the decision was made "based on where we see growing demand from our partners, which is in other formats across mobile apps."
BlackBerry: the end of an era
In a Tweet this week, TCL Communications, the manufacturer and seller of BlackBerry smartphones, said it will cease the sale of BlackBerry-branded mobile devices as of Aug. 31, 2020. The brand licensing and tech support agreement the company entered in Dec. 2016 culminates at the end of August and TCL said it has no further rights to design, manufacture or sell any new BlackBerry mobile devices. Earlier this year TCL – a Chinese company – said it would start its own brand of phones.