How Zestra targeted its sexual arousal medication
Havas used programmatic and careful OOH placement to reach its audience, despite content restrictions on social media.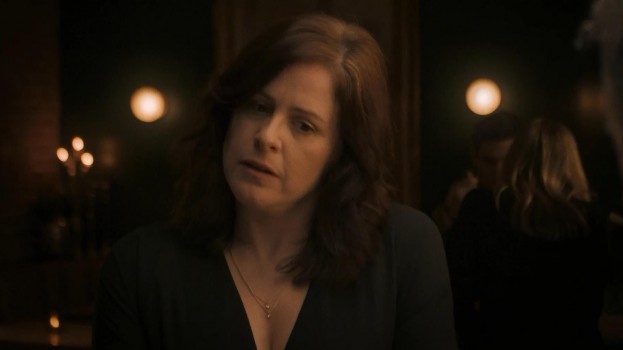 Due to the sexual nature of JAMP Pharma's online campaign for Zestra, its oil-based solution for female sexual desire and arousal, media placement was a challenge.
Agencies Havas Montréal and Havas Media initially recommended mass social platforms for optimal reach; however, they had to rethink their approach once they realized the nature of the lead video might run afoul of sexual content guidelines on places like Facebook.
The spot uses food, as a metaphor, to discuss closing the pleasure gap. It shows a man and a woman at a restaurant, taking a bite out of a dessert, and both emitting a series of sounds resembling the build up and end of an orgasm. The 30-second spot ends with the tagline: "Time to close the pleasure gap," followed by the Zestra name and the phrase, "Reclaim your sexual power."
"We had to rethink our strategy and turn it over on a dime with new media placements. As you know, social media is very, very strict," says Cristina Venezia, group media director at Havas Media. "We were limited there, but we were able to come back and put in programmatic," as well as on Quebecor-owned sites through a private market deal.
According to Adriana Palanca, creative director at Havas, the campaign will appear on targeted websites and the video spot is also available on YouTube, and will play at some bars, gyms and salons. The print version of the campaign – which contains just the product and the tagline – will appear in beauty salons as well.
"A lot of the standard placement that we do with most campaigns, especially when it's at a certain target market, it's the classic restaurants and bars, and gyms," Palanca says. "We decided to go with the slightly non-standard by adding the beauty salons, and a lot of places where women could feel kind of more at ease and be more receptive towards the messaging."
The target for this campaign, Palanca notes, is primarily women between the ages 40 to 55.
Aside from creating awareness for a relatively new product, Venezia says the media strategy behind this campaign was to pique people's interest in non-traditional ways. "We could do that with the audio element of the campaign, so that when [they're] relaxing and taking care of themselves, they would actually be surprised and further build on awareness and consideration," she says. "The other element…we needed to make sure that we [were] not reaching people we don't want to reach…the family element of restaurants. And even on [the] programmatic [side], we made sure that we put the spot in age-appropriate timing, after 9 o'clock."
Awareness of the Zestra product is a significant objective of this campaign, as it's "really alone in the market," says Marie-Charlotte Richert, product manager at JAMP Pharma. "It's a real scientific breakthrough in women's sexual health."