The Oscars take the top spot: Numeris
The 92nd Academy Awards topped markets across the country with an AMA of 4.8 million.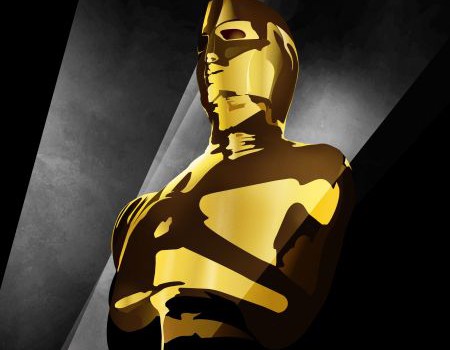 The 92nd Academy Awards drew Canadian audiences to their screens to take the top spot on the Numeris charts for the week ending Feb. 9.
The Oscars drew an AMA of 4.8 million viewers nationwide topping most markets, save for Quebec where La voix shook Fugeuse from its stay at #1. The Francophone reality talent show saw an average minute audience of 2.14 million during its eighth season premiere.
9-1-1: Lone Star continues to attract audiences – nearly two million this week – after its premiere last month. Grey's Anatomy and The Masked Singer also continue to be a top draw for Canadian viewers with an AMA of 1.8 million and 1.78 million, respectively.
Canada (Anglophone)
1. Academy Awards on CTV Sunday at 8 p.m.: 4.8 million viewers
2. Academy Awards pre-show on CTV Sunday at 6:30 p.m.: 2.04 million viewers
3. 9-1-1: Lone Star on CTV Monday at 8 p.m.: 1.98 million viewers
4. The Masked Singer on CTV Wednesday at 8 p.m.: 1.8 million viewers
5. Grey's Anatomy on CTV Thursday at 9 p.m.: 1.78 million viewers
Quebec (Francophone)
1. La voix on TVA Sunday at 7 p.m.: 2.14 million viewers
2. Fugueuse on TVA Monday at 9 p.m.: 1.69 million viewers
3. Épidémie on TVA Tuesday at 9 p.m.: 1.61 million viewers
4. L'échappée on TVA Monday at 8 p.m.: 1.29 million viewers
5. La vraie nature on TVA Sunday at 9:20 p.m.: 1.24 million viewers
Montreal (Anglophone)
1. Academy Awards on CTV Sunday at 8 p.m.: 188,000 viewers
2. Academy Awards pre-show on CTV Sunday at 6:30 p.m.: 97,000 viewers
3. 9-1-1: Lone Star on CTV Monday at 8 p.m.: 90,000 viewers
4. Law & Order: SVU on CTV Thursday at 10 p.m.: 85,000 viewers
5. Grey's Anatomy on CTV Tuesday at 9 p.m.: 71,000 viewers
Toronto/Hamilton
1. Academy Awards on CTV Sunday at 8 p.m.: 1.5 million viewers
2. Academy Awards pre-show on CTV Sunday at 6:30 p.m.: 651,000 viewers
3. Hockey Night In Canada on CBC Saturday at 7:15 p.m.: 451,000 viewers
4. Leafs vs. Panthers on TSN Monday at 7 p.m.: 447,000 viewers
5. Leafs vs. Ducks on Sportsnet Friday at 7:09 p.m.: 411,000 viewers
Edmonton
1. Academy Awards on CTV Sunday at 6 p.m.: 175,000 viewers
2. Oilers vs. Predators on Sportsnet Thursday at 7:46 p.m.: 158,000 viewers
3. Hockey Night In Canada on Sportsnet Saturday at 5:15 p.m.: 147,000 viewers
4. Star Trek Picard on CTV Thursday at 9 p.m.: 114,000 viewers
5. Grey's Anatomy on CTV Thursday at 10 p.m.: 83,000 viewers
Calgary
1. Academy Awards on CTV Sunday at 6 p.m.: 199,000 viewers
2. Station 19 on CTV Thursday at 9 p.m.: 99,000 viewers
3. 9-1-1: Lone Star on CTV Monday at 9 p.m.: 96,000 viewers
4. Flames vs. Sharks on Sportsnet Tuesday at 7:08 p.m.: 86,000 viewers
5. Grey's Anatomy on CTV Thursday at 10 p.m.: 85,000 viewers
Vancouver/Victoria
1. Academy Awards on CTV Sunday at 5 p.m.: 564,000 viewers
2. Academy Awards pre-show on CTV Sunday at 3:30 p.m.: 190,000 viewers
3. Hawaii Five-O on Global Friday at 9 p.m.: 164,000 viewers
4. The Masked Singer on CTV Wednesday at 8 p.m.: 160,000 viewers
5. America's Got Talent: The Champions on CTV Monday at 8 p.m.: 156,000 viewers