Eight sponsors coming to Big Brother Canada
The long-running partnership with Wendy's will continue for another season, while new travel, food and beauty brands have joined the show.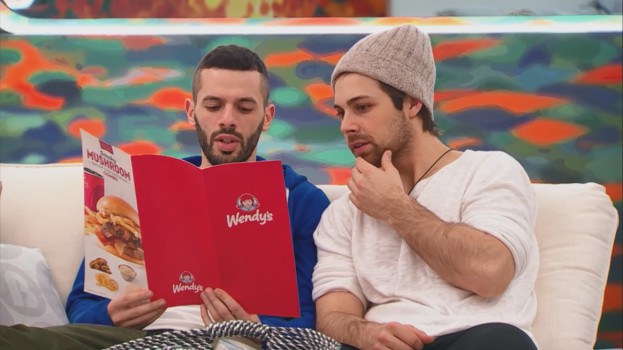 Five brands have returned to work with the upcoming eighth season of Big Brother Canada, while three new sponsors have joined the fold.
Returning sponsors include Wendy's, OLG, SkipTheDishes, Summer Fresh and Skechers. New sponsorships are from Expedia, Kraft Dinner  and First Choice Haircutters.
Expedia joins as the grand prize contributor, providing a dream vacation for two. It will also participate in a custom reward challenge and sponsor a new room, a branded "departure lounge." Another newcomer, First Choice, will provide its line of haircare and styling products, called Designline, to the guests throughout their stay. Finally, new sponsor Kraft Dinner will also stock the house with its products, in addition to serving up a custom challenge.
Wendy's, which has been a partner of the show for three consecutive seasons, will return with its "Drive Thru" pantry stocked with fan-favourite menu items. Additional integrations for Wendy's are not yet specified but will focus on fan interaction through social media. SkipTheDishes' sponsorship will also focus on fan participation, sponsoring an online vote to determine which guest will get a special food delivery. OLG will sponsor a lottery-themed challenge, while Skechers will provide the weekly head-of-household winner with new footwear and Summer Fresh will serve as a household pantry stocker (while awarding the season winner with $10,000 worth of groceries).
Big Brother Canada's two-night premiere airs on Global Wednesday March 4 at 7 p.m. and Thursday March 5 at 8 p.m. New episodes will follow on Sundays, Wednesdays and Thursdays. Last year's season averaged 1.2 million viewers per episode.