How digital shifts will affect the Olympics
A new study by MIQ shows that there's a strong digital appetite for the Olympics, but CPMs are also on the rise.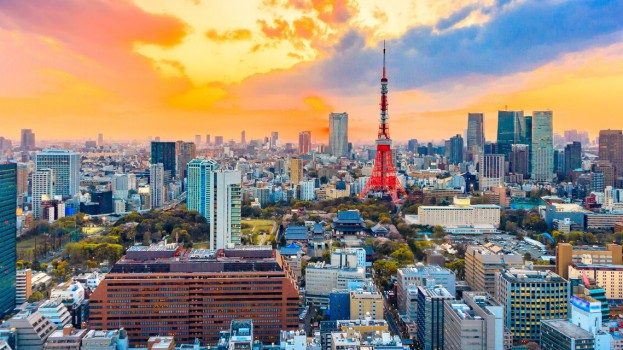 There's less than five months to go until the 2020 Summer Olympic Games in Tokyo, which means brands and buyers are hard at work securing ad spots during a time when people will be glued to their TVs.
But it won't just be linear TV. For the last several years, Olympic broadcasters have increasingly added content to digital, social and connected TV platforms. In Canada, Olympic broadcaster CBC has increasingly added content to its online platforms, while also seeing linear reach during the Games decrease slightly over the years.
With the new multiplatform nature of the Olympics in mind, Toronto-based media intelligence company MIQ studied the online and TV footprints of more than 28 million unique global users, releasing its findings on how the Olympics could impact CPMs, as well as viewership habits amid tricky time zones.
When and how do people watch?
Canadians and Americans are big Olympic consumers. An average North American is three times more likely than an Australian or New Zealander to consume Olympic content. Europeans fall somewhere in between, while people from Asia consume Olympic content the least. North Americans also skew youngest in terms of Olympic fans; nearly half (46%) of people 18 to 24 consume Olympic content, while the next-most eager group is 25 to 34 at 19%.
However, time zones pose a major effect on viewers. Some recent Olympic Games – like Sochi and PyeongChang – have hosted events at hours that typically fall outside standard prime-time viewing times. According to MIQ, during the 2018 PyeongChang broadcasts, most North American viewers watched events on a delayed schedule – as many as 97% who consumed content on a given day did so. The only days where more than 20% of viewers watched live were Feb. 24 and 25, which was a weekend.
Tokyo is 13 hours ahead of the Eastern Time Zone, meaning a Toronto viewer would have to stay up until midnight to get a glimpse of an afternoon event at this year's Olympics.
Could digital CPMs be higher than the previous Olympic Games?
The last Summer Olympics, which was held in 2016 in Rio, marked a major transition to digital and social channels – for both viewers and advertisers. For example, in the U.S., out of the 482 advertisers who ran TV ads on U.S. television, 349 also ran digital display ad campaigns. Among the 349 digital advertisers, 58% also ran ads on mobile platforms.
The industry has only gone more mobile since then, with more than half of internet users accessing the internet mainly through mobile. Ad spend has also risen accordingly.
Digital CPMs already tend to be higher-than-average for the rest of the year, notes MIQ, because entertainment companies and other brands generally ramp up ad spend on digital in time for fall launches. However, CPMs have steadily gone up over the years.
In 2016, for example, CPMs for web (desktop and mobile) were on average 1.1% higher than the 12-month average throughout the month. By 2019, that rose to just over 1.5%. Mobile web has increased more drastically, from a 1% over-index for the month of August 2016 to a 2% over-index in August 2019. Finally, mobile in-app CPMs had previously over-indexed by 1.4%, whereas they over-indexed by as much as 2.6% in the last week of August 2019.
In Canada in particular, those CPMs have gone up more drastically. While in-app over-indexed by 1.35% in August 2016, they over-indexed at 5.87% in the same month in 2019. Mobile web went up slightly (2.16% to 2.43%), while web in general went up to 2.03% over-index (from 1.31%).
The research states that these lifts in CPMs have come from an increased demand for inventory, meaning if advertisers want to catch digital Olympic viewers, they might be in for a more expensive ad buy.