New and Now: Is the beautiful game a beautiful opportunity?
Soccer is seen as a diverse, accessible sport – what are the advantages to getting behind it?
Canadian identity has always, for better or worse, been tied up in hockey. But other sports have had their moments in the spotlight along the way.
If you lived in or near Toronto in the early 90′s, you'll probably remember the absolute fervor with which fans sung the praises of back-to-back World Series champions, the Toronto Blue Jays. And last year, the Toronto Raptors went from the ultimate underdog story to a team that broke history for the franchise, drew serious views for TSN and Sportsnet, and drew sponsorships from the likes of Fujifilm, Leon's and more. Plus, rising Canadian tennis star Bianca Andrescu proved that basketball isn't the only court that can draw audiences, prompting TSN to expand its coverage of women's sports this year.
But amidst all the hockey hooplah and the basketball blitz, there's a not-so-sleeping giant: soccer.
Canada is home to three Major League Soccer (MLS) teams: Toronto FC, the Vancouver Whitecaps and the Montreal Impact. It's also set to be one of the co-hosts of the FIFA World Cup in 2026 (splitting the event with the U.S. and Mexico). And then there's the country's own Canadian Premier League, which officially launched in 2019. Plus, specialty network TLN has made big investments to bring Italian league Serie A to the country's airwaves.
Soccer is well-liked among Canadians, even if it's not associated with Canadian identity the way hockey is. "Soccer is a global sport that the entire family can get involved in," says Bob Park, chief of brands for GE Appliances Canada. For Canadian sport sponsorship, GE has focused only on soccer for the time being. It first partnered with TFC in 2019 as an appliance partner, and this year extended its partnership to include a patch on the club's secondary jerseys. Only a week later, it partnered with the Vancouver Whitecaps on in-stadium and digital partnerships.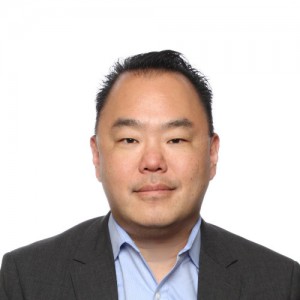 One of the things Park (pictured left) says he likes about soccer is the financial accessibility, allowing brand exposure for a more diverse range of people. "TFC is one of the few major league sports left where the average family can afford to take their kids, mom and dad to a game." Most regular-season tickets to a TFC match run under $100, with some as low as $38, whereas regular season tickets to see the Raptors play start just below $100, and Leafs tickets start in the low $200s.
Kellogg Canada has also recently signed on as a sponsor of the MLSE. It's been a U.S. broadcast partner since 2017, but the brand says as appetite and passion for the sport in Canada has grown, it's extended the deal north of the border.
Jim Kozak, VP of MediaCom Sport and Entertainment, says interest in soccer both from audiences and sponsors is on the rise and he's noticed a particular uptick over the last three to four years. He's also noticed an emergence of fandom beyond just the Toronto market with the growth of the Vancouver Whitecaps and the Montreal Impact.
However, Kozak also says the momentum he's witnessed over the last several years has been somewhat dwarfed by the sudden rise of the Raptors. "They've brought a contending argument to the table when it comes to where brands are considering putting their dollars."
When it comes to rates to sponsor leagues or teams – such as signage, digital partnerships and in-stadium activations – Kozak says advertisers can find partnerships with MLS for similar prices at which they'd cut deals with the NHL, NBA and MLB. Which is not to say that all sponsorships cost the same, but that with the wide range of sponsorship prices across leagues, there are generally solutions for various budgets across the leagues. "Say if you had $150,000 to invest, you could likely find an MLS partnership for that among, but you could probably get an NHL team sponsorship – not a league sponsorship – for that amount."
Statistia estimates that in 2017, the Montreal Impact generated USD $4 million in revenue from its jersey patch sponsor, Bank of Montreal. The financial institution also sponsored the jerseys of TFC, bringing in an estimated USD $3.1 million (which is equivalent $4 million CAD, which has previously been reported as the value of the jersey sponsorship). Bell Canada was the jersey sponsor for the Whitecaps, also generating an estimated $3.1 million. Compare that to the NBA, which in 2019 says it generated USD $150 million from its jersey patch program – an average of $5 million per team.
It's easy to shop around within a property and find something that fits your budget, says Kozak, but all those assets will have "different perceived value" depending on the client. He says factors like "camera-visible assets" also affect the value and cost of sponsorships.
Broadcast plays a key part in that perceived value for many sponsors, and Kozak admits the eyeballs still aren't consistently on soccer broadcasts as much as other leagues. Big tournaments like the FIFA World Cup and the Euro Cup have drawn viewers in the millions, but Major League Soccer matches rarely pull in numbers comparable to hockey or, these days, basketball. The newly formed Canadian Premier League, buzzworthy as it may be, also does not currently have any linear broadcast deals (but broadcasting partner, digital platform OneSoccer, did strike a sub-licensing deal with CBC to package the content through CBC's streaming platform, Gem).
But, says Kozak, there are lots of opportunities beyond broadcasts. One advantage about soccer is that because it's still seen as niche, the supporter base is very loyal.  When it was working with client Hotels.com, Kozak says MediaCom found through its research arm that fans of soccer were more likely than fans of other sports to travel to support their team – so it created a campaign for Hotels.com, making a custom "hotel room" at the Vancouver Whitecaps' home stadium and creating a soccer-themed giveaway contest for fans.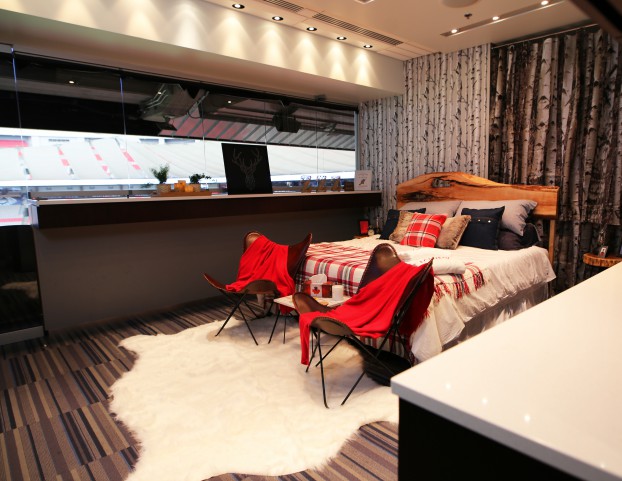 Besides an in-stadium component, it also utilized digital and social targeted ads to tap soccer fans. The results included a brand awareness lift with the target audience to 29% (up from 22% prior to the campaign), brand consideration (56% up from 45%), a grow of share of voice to 39% (Hotels.com typically captures anywhere from 6 to 10%, according to the brand, although AirBNB averages 40%) and nearly half (45%) of the exposed audience using Hotels.com to search for reviews (with 21% of exposed audiences downloading the mobile app and 17% visiting its social pages).
Kozak adds that Westjet, which serves as the official transportation sponsor of the Canadian Premier League, is also playing an important part, even if it's not getting massive linear broadcast eyeballs. "Value isn't the only thing you should be after – that grassroots level exposure is crucial." Moosehead Breweries also paired with the CPL as its official brewer, which Kozak says helped drive volume for the product.
One of the double-edged swords of soccer sponsorship that Kozak says brands have to be aware of is that there's much less advertising – both in-stadium, simply because there aren't as many brands activating in the space, and in broadcast, because of the format of the games. So there's a greater share of voice, but less opportunity to get the word out. "In the FIFA World Cup, for example, there's no advertising throughout the 45 minutes of play – commercially, they're trying to find other opportunities where brands can be more prominent. The low amount of opportunities do give you an opportunity to stand out though."