How Stingray is building awareness and loyalty during a complex time
The music service is providing three apps for free in hopes that it can provide some much-needed levity during tough times.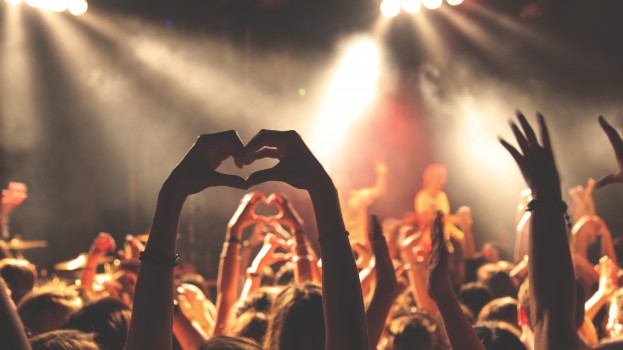 Last week, many major media companies expanded the availability of their news coverage by doing things like dropping paywalls and adding new distribution for specialty services. This has all been focused on getting Canadians the most relevant news content during the COVID-19 pandemic.
But Mathieu Péloquin, SVP of marketing for Stingray Group, says it's important to be entertained and inspired as well. He points to the viral videos that have been circulated by Italian citizens, isolated in their own homes, singing songs on their balconies together.
Péloquin says after seeing the sense of community that's being inspired in places like Italy, Stingray decided to help bring people together in Canada by offering some of its products for free.
Three of its apps, Stingray Karaoke, Stingray Quello and Stingray Classica will be free to access for one month. The karaoke app (normally $6.99 per month) contains more than 50,000 songs for sing-along entertainment. Quello ($11.99 per month) contains full-length concert productions, with a special focus on artists who have cancelled or postponed upcoming tours (including Madonna, Miley Cyrus and The Who). Classica ($6.99 per month) specializes in orchestral and operatic performances from the likes of Maria Callas, Yehudi Menuhin and the London Symphony Orchestra.
The company is communicating the offering through advertising on all of its owned-and-operated properties such as its audio TV channel (which broadcasts into roughly 70 million homes worldwide), its radio properties and its Stingray Music subscription service (which works as a standalone, paid service and a free service for authenticated subscribers of partnered telcos). Stingray is also leading a PR campaign in order to draw earned media attention.
Péloquin says Stingray is being careful not to use too many keywords related to coronavirus in its messaging so as to not appear distressing. "At first, our PR was considering leading with 'COVID-19,'" he says. "Things like, 'Free streaming, free karaoke during the pandemic.' We realized that we cannot lead with that. We're about positivity and entertainment and trying to get a bit of fun into your daily lives."
Stingray most recent quarterly report saw revenue rise by 15% year-over-year (to $81.3 million), and numbers indicate that the company's core music app, as well as its music channels, boast high usage (as of 2019, just over 41% of Canadians have listened to the Stingray audio channel, and its has a 14.2% share of the country's audio market). But the numbers also indicate — and Péloquin acknowledges this — that awareness of the Stingray brand doesn't necessarily line up with usage rates. Last year's Infinite Dial study shows that Stingray is second place in the nation for usage, but sixth for awareness.
Péloquin says offering free access to its apps is about providing people with something that will give them relief during a complicated time — and he says that's likely to have the Stingray name stick in people's brains. He says it's also meant to introduce more people to the company's products. "We're really taking the opportunity to say, 'Maybe you haven't heard of Stingray in the past, but here's our offering, here's how you experience it.' It's good for us, and it's good for the consumer."