What Budweiser is doing with its sports sponsorship spend
The brewer is trading sticks and pucks for emergency supplies, mental health care and more.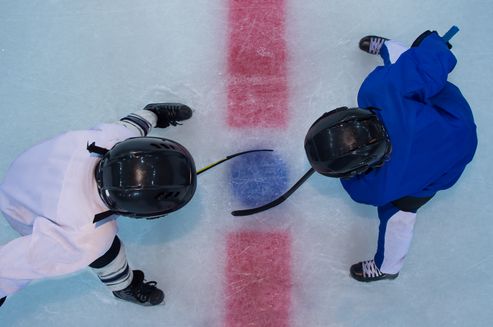 Canadians were already feeling the bitter sting of several sports seasons cut short. Brands that advertise alongside the games have had to re-align plans in order to attract key audiences. But what about the brands that have been longtime sponsors?
Budweiser Canada has turned the suspension of professional sports seasons into a positive.
Using some of the money that would have been earmarked to sports investments, the beer brand has committed $500,000 to the Canadian Red Cross Fund, which will aid with the distribution of emergency supplies, mental health care, training and allocation of financial assistance.
To boost awareness of the efforts of the Red Cross during this crisis, the brewer created an emotional 60-second video called OneTeam that showcases doctors, nurses, Red Cross volunteers and other frontline heroes with the platform, "This season, we're all One Team".
Todd Allen, VP of marketing for Labatt Breweries of Canada, says, the video was launched last week through the Budweiser Canada social channels and key sports partners have been asked to help amplify the message by re-sharing the content.
Although the brand has been reallocating much of its media spend, he confirmed that there will be some paid media behind the campaign.
"We will be putting some paid media behind it from a social perspective to make sure we can help spread the word and ultimately encourage Canadians to believe that we're one team. Social is our main ad vehicle right now but things are moving quickly and we'll evaluate opportunities going forward."
In addition to this help, Labatt Breweries, Budweiser's parent company, announced last week that had diverted some of its production to make 50,000 bottles of hand sanitizer to be distributed to food banks, frontline workers and partners in the restaurant and bar industry.