Mary Brown's paywall initiative is actually a last-minute media pivot
Marketing VP Jeff Barlow on where the spend was supposed to go originally, and why ROI is the last thing on his mind.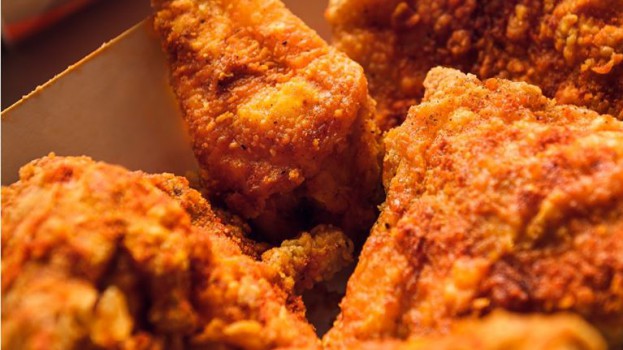 Mary Brown's had big plans for its entry into the spicy category.
"We literally spent seven or eight months building for the biggest launch of our brand in recent memory. We're launching spicy chicken and spicy chicken sandwiches . . . our entry into the spicy category," says Jeff Barlow, VP marketing for Mary Brown's.
Any marketer can tell you that plans sometimes change, but the impact of the COVID-19 pandemic was more than anyone could have bargained for.
"All the media, all the creative we've done, all the time we spent, all the influencers – we literally tore the entire media plan up.  We cut it up, threw it away, and had to start from the beginning because your tone and what you do with your brand in a situation like this is critical. You can't give the same old regular whatever your plan is – everything is different."
Instead, Mary Brown's campaign is a sponsorship that lifts the paywalls on all Postmedia Network properties until the end of April. While it isn't the campaign the marketing team initially planned for, it's one that's giving Canadians access to news they want at a time when news is an important commodity.
The idea came to Barlow as he was browsing through digital sites and hit a paywall. "I hit the article limit and a message comes up saying I have four articles – and I'm thinking, 'I need more information.'"
Jutta Gruenewald, Postmedia's SVP of national revenue and client partnerships, explained that Barlow had worked at a Postmedia company earlier in his career and has strong knowledge of Postmedia brands. "He maintains his connections well and a weekend chat turned into an 'I have this idea and wondered if you would consider it?' The rest is history."
The campaign includes ads on Postmedia news sites plus a logo and the line – "Read unlimited articles for a limited time. A little good news, delivered by 100% Canadian Mary Brown's Chicken," when readers would normally reach a paywall.
While some publishers and agencies have noted that there are brands that are nervous about appearing against COVID-19-related news, even blacklisting the term for programmatic buys, Barlow has no aversion to the association.
In fact, he was specifically targeting it. "I'm not shy of it. People want information right now. The insight of the idea was that if you can be anywhere aside from essential services, groceries and medical, people want information so why wouldn't we make it easier for them to get information, to take away any barrier to it?"
There weren't any measurement or ROI goals associated with the campaign. Barlow says for the first time ever as a marketer, ROI didn't cross his mind.
"If people connect us to enabling them to read more news, that's great. It's a Canadian company helping Canadians. I don't have any measurement for that. For the paid portion, that measurement would just be making sure people know we're open. We have delivery, pickup and drive through options. For that but not for the paywall piece. That's our community."
In addition to its Postmedia activity, Mary Brown's, like many restaurant brands, has a plan in each of its regions to drop food to frontline workers, youth hostels and grocery workers that it calls, Mini Mary Moments. Barlow says this humanitarian ethos comes from the top of the company and is part of the culture throughout.
The campaign previously planned for the spicy chicken launch involved a sports partnership with Rogers Media stalwarts Tim and Sid. Barlow says that plan will resume when the crisis is over.