Blog: Making sense of radical circumstances
UM's Richard Fofana argues that while COVID-19 is like nothing brands have ever seen before, when it comes to adaptation, some principles are timeless.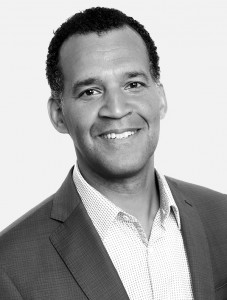 By: Richard Fofana
We're being assailed by the perfect storm.
We are living in an age where society's level of trust has already plummeted to record lows in terms of our view of government, corporations and brands. And now, we have been plunged into a new, collective mindset in response to COVID-19: the need to distance.
As marketers, how do we navigate these turbulent waters of mistrust and separation? How should our brands act in this time of cultural upheaval?
Culture has always been a powerful driver of attitudes and behaviours. But now we are seeing the impact of cultural change – socially, politically and commercially – more than ever. To dig deep into the issues facing these uncertain times, UM interviewed 6,500 Canadians to understand their beliefs, values and identities. The output: our recent report, Remix Culture. The study was completed in July 2019, although many of the learnings are even more applicable today.
The goal of the study was to deepen our understanding of cultural trends, identify which cultural territories brands should play in and discover audiences they should interact with.
Leveraging Remix Culture, we are able to identify powerful cultural undercurrents that help explain Canada's sense of resilience and community in the face of COVID-10.
We know that while trust has dropped 5% over the last three years, our need for belonging has risen by 3%; proof that Canadians are actively seeking greater connection in an increasingly disconnected world. Indeed, the physical distancing we're currently experiencing doesn't have to mean social distancing. People stuck at home are finding innovative ways to connect through platforms like Zoom, YouTube, TikTok, Twitch and others; all of which are seeing astronomically high usage and app download rates.
Some brands have recognized this cultural nuance in the face of COVID-19 (various telcos have removed cell phone data caps, Instagram has launched "Stay Home" Stories, and global brands have reflected the urgency to stay home in their creative). Others have been less successful. Clearly, there is an opportunity for brands to take a more strategic approach to engaging in this shifting cultural climate.
Remix Culture indicates that 61% of consumers agree that brands play a significant role in social good. In fact, 59% will actively seek out brands that support the social causes they believe in.
This "voting with your pocketbook" phenomenon falls into the first of four distinct trends we uncovered through Remix Culture; pillars that are shaping modern consumer behaviour: Resist, Retrograde, "Reglocalize" and Recreate.
Resist
When brands get it wrong, the internet holds them accountable. Our research tells us that young Canadians in particular feel empowered to galvanize opinions, with online movements possessing the power to make change.
It is the driving force behind calls to boycott brands that have occasionally run afoul of Canadians' sensibilities: Chick-fil-A and Tim Hortons have drawn negative attention in the past. Canadians' sense of what's right influences our consumption preferences.
While "Resist" isn't for all brands and all audiences, we can use our findings to help quantify a brand's right to play in a particular cultural territory. Right now, given the seriousness of the outbreak, this applies even more than before.
Retrograde
"Retrograde" reflects a consumer affinity for authenticity and nostalgia; an interest in content and culture from previous decades. We asked Canadians which decade had the greatest influence on their attitudes and beliefs. For people 45 to 54, it's the 80′s, for people 35 to 44 it's the 90′s. However, for people 16 to 34, no single decade stood out. They are the world's first "cultural time travellers." Their fascination with earlier decades appeals to a growing sense of discovery that shapes who they are today.
Technology is a key enabler of this time travel phenomenon, with video being the catalyst. Today, online and OTT providers offer instant access to content from previous decades. Just look at the popularity of shows like Stranger Things and The Fresh Prince of Belair on Netflix. Generational trends from the past are now in the foreground, shaping personal style, language and beliefs.
"Reglocalize"
According to the research, local culture is driving global culture and vice versa, with technology acting as the conduit.
Local inspiration contributes to people's sense of individuality, while they also adapt global trends to better fit their local needs; a trend we identify as "Reglocalizing."
When it comes to enjoying consumer content or products from other countries, 57% agree that local brands and products are more authentic. As a result, we are increasingly adopting local 'flavours' (near and far) as our own.
Re-create
"Re-create" is all about mixing up to disrupt – putting together elements from different cultures, eras, and platforms to make something new. Younger Canadians like finding creative ways to express their individuality, and this experimentation applies not just to themselves but to their brand choices as well. 65% say they are interested in engaging with companies that reflect a new way of doing things.
This is perhaps best captured in last year's campaign for Oh Henry! The candy bar brand decided to "do differently" by harnessing the cultural phenomenon of Canada's recent legalization of marijuana in its 4:25 campaign, which saw the brand grow its share by 8%.
What does this all mean now?
It remains to be seen how COVID-19 will affect our attitudes and behaviours in the future, but one thing remains certain: the ebb and flow of cultural change will continue to be a powerful force that brands must learn to navigate, in order to succeed.
Richard Fofana is VP of strategy at UM