IAB report finds 13% of online campaigns cancelled all together
Three-quarters of respondents expect digital activity could resume to previous levels in the second half of the year.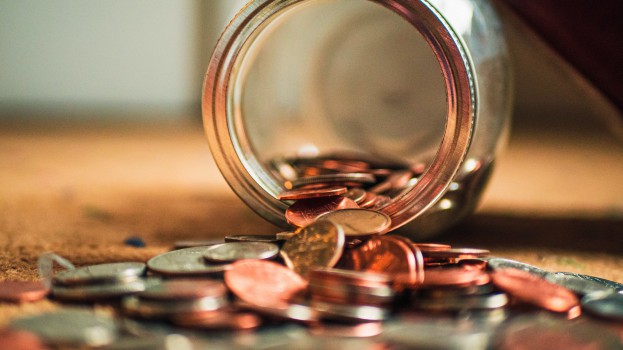 Without question, there has been a pause in advertising across the board since the outbreak of COVID-19 – and digital is no exception.
But IAB Canada's second phase of digital surveys have found that only 13% of digital advertisers have actually pulled spend or cancelled campaigns altogether. Most have, instead, opted to delay.
IAB Canada found that 38% of advertisers had delayed or shifted their campaigns, while 25% have continued to advertise but merely reduced spend, and 15% have paused their campaigns temporarily. And 5% say they've increased their spend.
Related
· Check out MiC's coverage on the do's and don'ts of advertising when getting back into digital.
Categories among the members surveyed in early April included automotive, CPG, consumer electronics, fashion, financial, media, retail, travel, real estate and others.
The biggest types of ads that have seen increases in spend are paid social and programmatic video; 20% and 17% of respondents reported to increasing spend in those areas, respectively. However, all types of digital buys have mostly seen pauses, decreases or cancellations. The most negatively affected is programmatic display; that's registered at 78% reduced, paused or cancelled spend, 12% with no change and 10% seeing an increase.
The least-affected types of digital investment are paid search and audio. That boasts the lowest rate of decreases/pauses/cancellations at 55% and 47% each. Meanwhile, 33% and 43% of advertisers have seen no change in their paid search and audio advertising, respectively. And, 12% have increased their paid search spend, while 10% have increased their audio spend.
For categories, the least affected are CPG, pharma and healthcare and financial services. Only 28% of financial services respondents decreased, paused or cancelled their spend (18% remained the same), and 25% of CPG advertisers decreased their spend while 20% saw no change. And, in pharma and healthcare, there was a higher rate of no change (17% of respondents) than reductions and pauses (11%).
Unsurprisingly, brands with established ecommerce functions report being less affected than brands without (55% of respondents say they've been less affected). There are, however, mixed results on whether or not respondents feel brand or performance media is more affected. Just under one third (32%) say the two are similarly affected; 28% feel performance is more affected and 27% feel brand is more affected.
Cash flow is the biggest reason for spend reduction, with 77% of respondents saying they've reduced digital spend because of that issue. However, reassessment of creative (60%) and consumer trend/media usage (48%) are also factors. Although Canadians have demonstrated an appetite for traditional TV and radio during the pandemic, only 8% of respondents say they've reduced because they've shifted their budgets to non-digital.
Joanne Curmp, VP of integrated media with Active International, said in the IAB's report that the cash flow problem is a genuine concern, but lack of marketing spend will also add to cash flow problems in the long term. "Marketers who are able to protect a portion of their budget in order to maintain some consumer share of mind stand to benefit during the back half of the year and beyond."
Looking forward, 83% of respondents expect a further drop in digital expenditure. That said, many marketers predict digital spend to eventually recover. By June, only 27% expect things to be "business as usual" (65% believe things will be partially back to "normal"). But by the second half of 2020, things invert – 73% of respondents expect that digital spend will be back to "business as usual" and 20% expect they will be partially back.