Print ad revenue down 16.5% at Postmedia
The company could benefit from the Federal Government's wage subsidy for up to $15 million.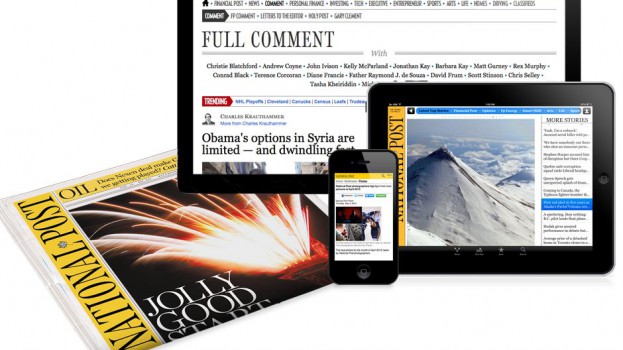 Postmedia's latest quarterly report shows that advertising in its traditional print publications has continued to decline – and the worst effects of COVID-19 are yet to come.
The reporting of the results was delayed, which was the result of Postmedia taking advantage of an Ontario Government measure allowing publicly traded companies an extra 45 days to file and release their financials. That said, the report does not cover the pandemic period of COVID-19, only the three-month period ended Feb. 29.
Revenue came to $134.2 million, compared to $145.7 million in Q2 2019, representing a 7.9% decrease. Revenue decline was primarily due to decreases in print advertising revenue (which went down by $9.9 million or 16.5%) and print circulation revenue (down $2 million or 4%). Digital revenue increased by $1.5 million, or 5.4%.
Net loss came to $12.8 million, compared to $5.1 million one year ago.
During the quarter, Postmedia realized a 7.3% reduction in operating costs, resulting in approximately $9 million in annual cost savings. Additionally, next quarter's reports will reflect the company's elimination of approximately 80 positions (30 permanent) and 15 community papers across Ontario and Manitoba, which it decided to shutter permanently as a result of lower revenue due to COVID-19-related shutdowns. The same day the company shuttered the titles, it implemented wage reductions of anywhere from 5% to 30% for employees making more than $60,000 per year.
For Q2, however, Postmedia has continued to see digital growth; online advertising grew by another 10%, keeping up with Postmedia's streak of double-digit growth in the area.
CEO Andrew MacLeod said in the company statement that the economic disruption caused by COVID-19 "challenged our ability to foresee the long-term impact on our business."
While the report did not cover the pandemic period, the company issued an update on its business operations as it relates to COVID-19. In addition to confirming that advertising has indeed decreased since the end of the last quarter, the company has applied for the Canada Emergency Wage Subsidy (CEWS) for the period of March 15 to April 11 for the amount of $7.3 million, and has also qualified for CEWS for the period from April 12 to June 6. The amount it anticipates from this period could total between $13 million to $15 million.