Canadians may become more tech-minded even after lockdown
The group behind CES finds that, as Canadians get more used to video chats and SVOD content, their new habits might not be temporary.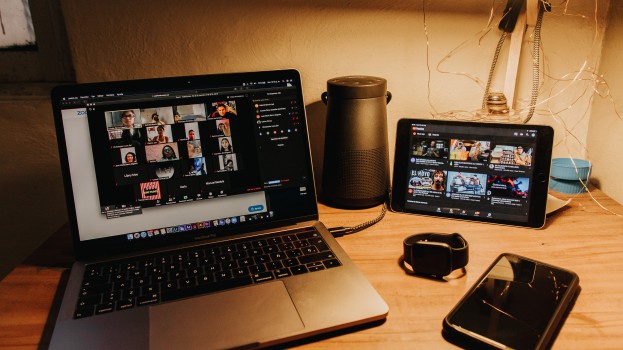 The Consumer Technology Association (CTA), the group responsible for the annual CES exhibition, has taken a deep dive into the tech Canadians are using while they're at home and whether their new habits will continue post-lockdown.
Unsurprisingly, more than half of respondents (53%) say they watched streaming video content from services such as Netflix and Disney+ more often than the previous month. Another 46% say they watched more linear television than before. Overall, 58% say their use of online services – including media, video and services such as ecommerce – has increased greatly as a result of being at home.
But they're also increasingly willing to try new products or services, says Lesley Rohrbaugh, director of research for the CTA. In fact, the survey shows that 17% tried a new streaming service for the first time, while 11% used a new streaming service that offers live TV options – such as Crave TV.
"The current crisis may have long-lasting impacts on Canadians' use of technology," Rohrbaugh adds. More than 40% of Canadians say they anticipate continuing to engage in some of their new tech and media habits, such as video conferencing, after lockdown orders are lifted.
Besides offering entertainment, tech has an emotional advantage: 65% say at-home tech has helped them feel less isolated while in quarantine, and 62% say they appreciate how important it is to have up-to-date technology in their homes.
The survey was conducted between April 17 and 19 and highlights the viewpoints of 1,000 Canadians age 18 and up.