ICYMI: Tim and Sid are back
Plus, Murdoch Mysteries will return, and Facebook has reached a settlement to help moderators experiencing trauma.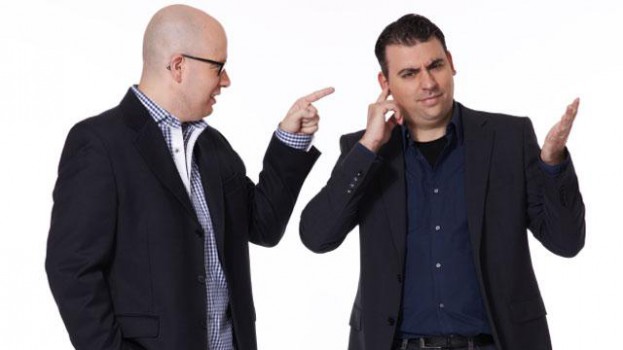 Sportsnet brings back its iconic duo
TV viewers might still be missing action from their favourite baseball, basketball and hockey teams, but at least one familiar fixture is returning to the airwaves – technically, two fixtures. Tim & Sid, the longstanding Sportsnet duo, has been relegated to radio for the last two months as Sportsnet pivoted its programming strategy. As of this week, Tim & Sid is back on the TV airwaves via Sportsnet 360 and its SVOD services, Sportsnet Now. Their daily radio show will also continue to run on Sportsnet's radio network and the show will air in its original 5 p.m. EST slot. Guests this week have included Blue Jays' GM Ross Atskins, former WWE champion and UFC fighter Phil Brooks and MLB insider Ken Rosenthal.
Facebook reaches settlement for moderators
According to a preliminary settlement filed in San Mateo Superior Court, Facebook has agreed to pay damages to content moderators and provide additional counselling to them while they work. Facebook agreed to a total of $52 million to be paid toward current and former moderators to compensate them for mental health issues developed on the job. Each moderator will receive a minimum of US$1,000 and will be eligible for additional compensation should they be diagnosed with conditions such as post-traumatic stress disorder or mood disorders. Steve Williams, a lawyer for the plaintiffs, said in a statement that Facebook worked with the collective plantifs to "create an unprecedented program to help people performing work that was unimaginable even a few years ago."
There will be more Murdoch Mysteries
CBC has renewed its long-lasting 1890s detective procedural Murdoch Mysteries for its 14th season. Star Yannick Bisson said that "it might be a little different" as the cast is currently unsure about the timing of production and airing. Details, including the season's episode order, will be announced at a later date, as confirmed by MiC sister publication Playback Daily. Ratings for season 13 peaked at an average audience of more than 1.1 million for the series' 200th episode. CBC also recently renewed its comedy Workin' Moms for a fifth season.